Huanghe Hydropower Development and Xi'an University of Electronic Science and Technology made a major breakthrough in perovskite/Si tandem solar cell. The 4T cell, according to the test report of TÜV Nord, has reached 28.08%.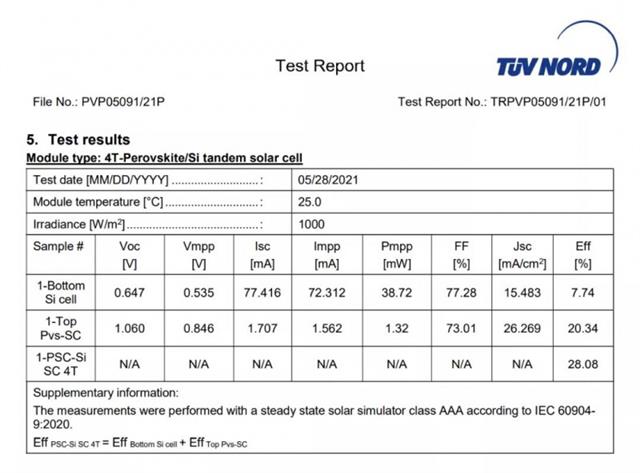 The tandem cell adopts 4T design, with N-type TOPCon silicon cell at the bottom. The optimized cell structure and busbar allow for better long wave response. With some key technologies added on the translucent perovskite top cell, the optimal spectral matching with the TOPCon bottom cell is realized.
This major breakthrough allows for the innovative integration of perovskite and crystalline silicon cell production line, effectively enhancing the competitiveness of tandem cells. In the future, the two parties will continue to explore the industrialization of the perovskite/Si tandem cells and push forward the industrialization process of tandem cells.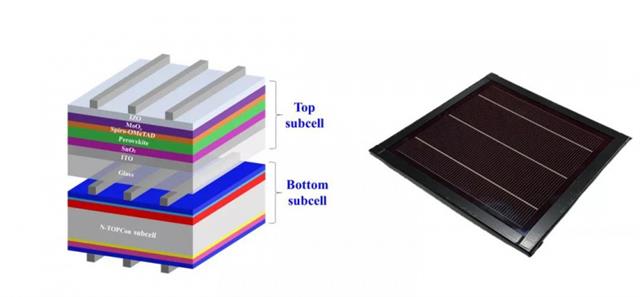 Over the years, Huanghe Hydropower Development has been committed to the development and construction of clean energy. With a vision to build a first-class PV enterprise, the company adheres to technological innovation. At present, the company is the world's largest operator of PV power stations. It has made a number of scientific and technological achievements in PV manufacturing and power generation, and has taken the lead in the industrialization of PERC, TOPCon and IBC cells.