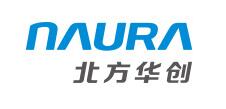 Chinese equipment manufacturer NAURA Technology Group Co., Ltd bucked the trend and achieved 100 billion in its total market value in the early morning of January 11, with its share price reaching RMB 201.45 yuan, ranking fourth among A-share photovoltaic enterprises and the only one with a market value exceeding 100 billion in the field of photovoltaic equipment.
According to the data, the company is mainly engaged in the R&D, production, sales and technical services of basic electronic products, with electronic process equipment and electronic components as the main production. In the photovoltaic field, they mainly provide equipment for plasma etching, vapor deposition, oxidation diffusion, cleaning, transporting, meteorological measurement and control etc., which are highly praised by solar cell enterprises.
Analysts believe that after years of development, NAURA Technology has built a solid technical foundation in the field of electronic process equipment and electronic components, established a competitive product system, built a professional technical and management team, and formed a strong core competitiveness.