China's solar module manufacturer Risen Energy announced yesterday that the company will invest 44.65 billion yuan in silicon, wafer and module manufacturing and power plant development.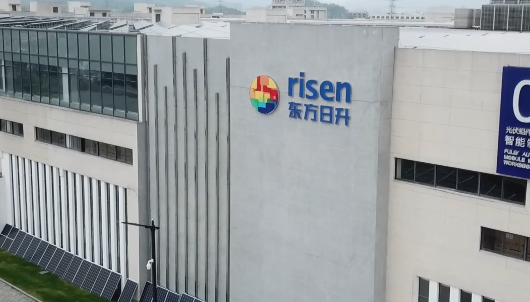 The project will be built in Guyang County, Baotou, a city in North China's Inner Mongolia. It is designed to be a demonstration project of "power source-grid-load-storage" coordinated power system, where the power needed for production will be supplied by the company's own solar and wind farms.
The system includes vertically integrated demand-side manufacturing plants and supply-side power stations.
The manufacturing plants are composed of:
·Metallic silicon factory with 200,000 tons of annual output
·High purity silicon factory with 150,000 tons of annual output
·10 GW n-type wafer factory
·3 GW module factory
The power stations include:
·3.5 GW solar PV station
·1.6 GW wind power station
·Energy storage station
Baotou, where the project is located, is in the hinterland of the Bohai Economic Circle and the upper reaches of the Yellow River. Guyang county is 53 kilometers north of Baotou City.
The county has about 5 million kW of wind resources, with 2 million kW exploitable capacity. The total annual solar radiation is 144.4 kcal/cm2, and the annual sunshine is 2,872.6 hours to 3,306.4 hours, optimal for solar PV projects.
Risen Energy said that the company develops, builds, operates and transfers power stations at home and abroad through EPC, holding operation, BOT, and other forms.
The investment on the supply side of the project is expected to be 25.2 billion yuan, of which 14 billion yuan will be spent on solar power stations and 11.2 billion yuan on wind farms.