On Tuesday, the opening ceremony of the BIPV Key Lab and Technology Research Center was held under the witness of representatives from Center Int, LONGi, and other members of the consortium.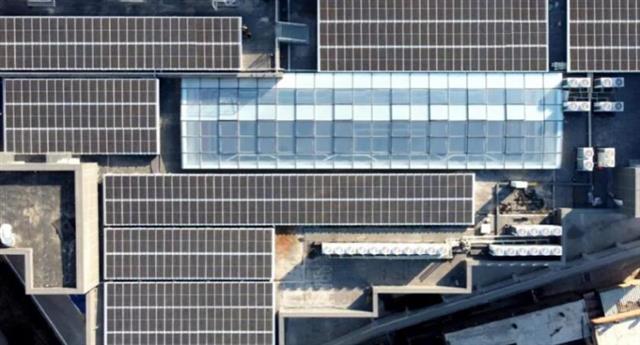 The lab is the first of its kind focusing on the research of metal envelope systems and BIPV products in China.
With the support of relevant authorities, the lab was initiated by Center Int together with LONGi Group, University of Science and Technology Beijing and other top design institutes in China.
Center Int is an expert in metal envelope systems and building system integration. And LONGi, China's solar power giant, is a leader in photovoltaic technology. Their cooperation is believed to push forward the research and application of BIPV products.