As an important support of the new power network based on renewable energy, the energy storage industry has entered a stage of explosive growth. As one of the important deployments and extensions of JA SOLAR's "One Body Two Wings" strategy, JA SMART RENERGY adheres to technological innovation and model exploration in energy storage. At this exhibition, JA SMART RENERGY launched BlueStar series Products, including the low voltage battery system and 1-Ph hybrid energy storage system. In terms of solutions, the company provides full-chain services such as site survey, scheme design, engineering delivery, and smart O&M.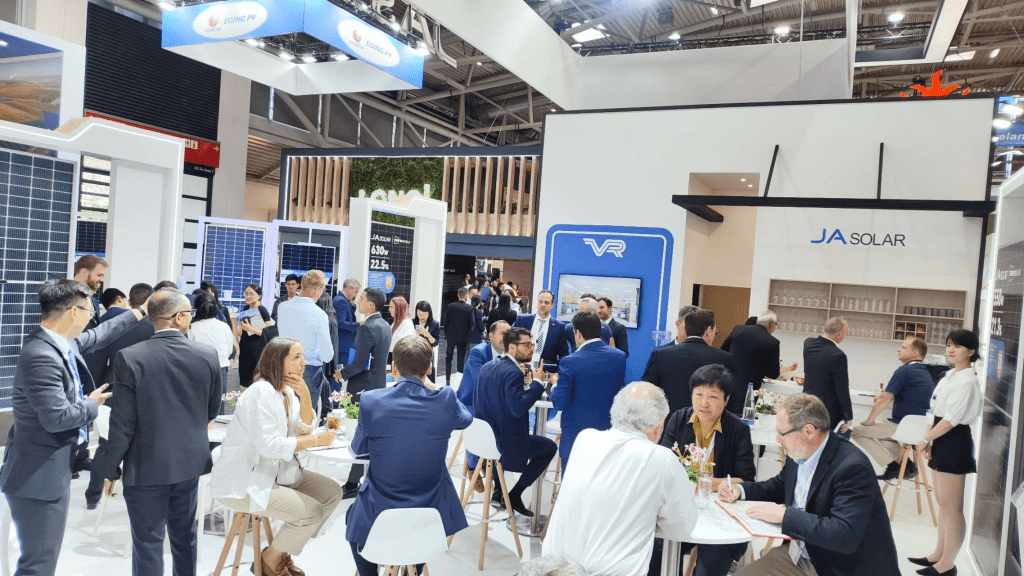 The low-voltage battery system adopts All-In-One design, which is compact and flexible. The energy capacity covers 6.55kWh and 9.83kWh. It is available to be compatible with other 1-Ph hybrid inverter. Meanwhile, it is satisfied to be used both in indoor or outdoor due to its high protection level. The 1-Ph hybrid energy storage system can be directly connected with JA Solar's PV module without installing an extra PV inverter. Additionally, the end-users can follow the system operation status in real time through the global cloud platform and mobile APP, and realize a whole home PV+ storage solution overall.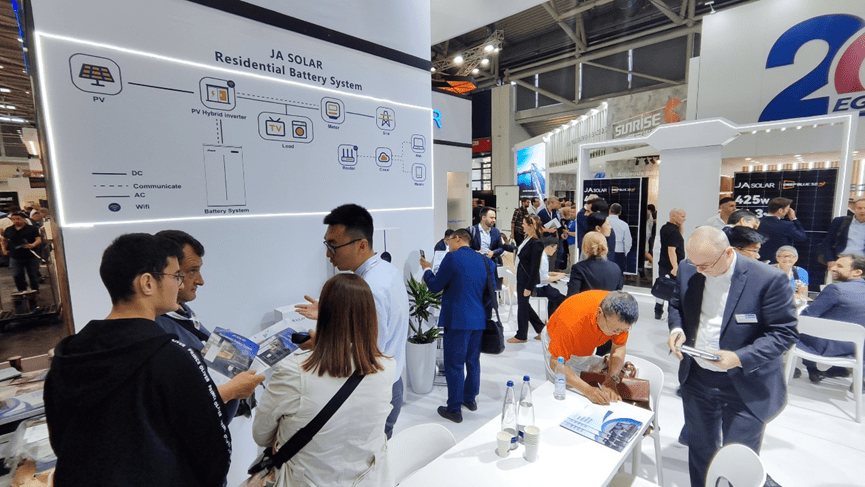 With the unveiling of JA SOLAR's DeepBlue 4.0 Pro, JA SMART RENERGY will develop rapidly in the PV+ Storage solutions for residential energy storage in Europe, and provide safe, green and clean energy to customers around the world with efficient products and high-quality services.