Four leading independent power producers in the United States have formed a new consortium to purchase 6 to 7 GW of crystalline silicon solar modules annually to support rapid expansion of the solar supply chain in the country.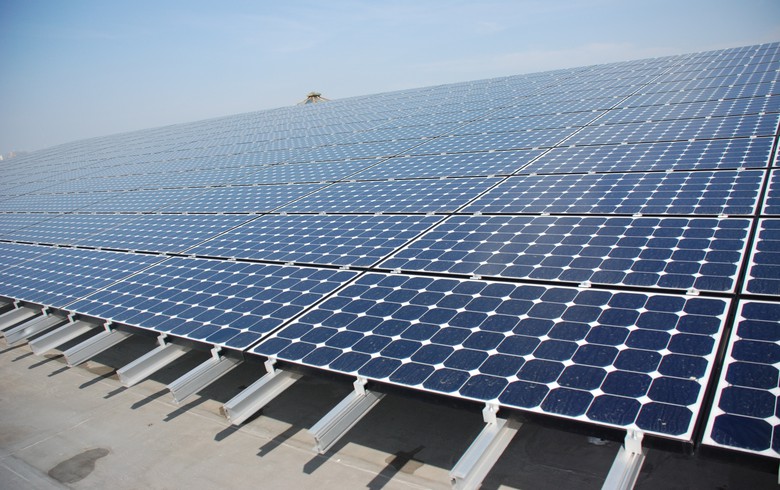 Solar panels in USA. Author-Pete Jelliffe. License-Creative Commons. Attribution-NoDerivs 2.0 Generic.
The consortium, formed by The AES Corporation (NYSE: AES), Clearway Energy Group (Clearway), Cypress Creek Renewables, and D. E. Shaw Renewable Investments (DESRI), is named as the US Solar Buyer Consortium.
To meet its growth targets, the Consortium has launched a Request for Proposal to search for qualified manufacturers who can supply up to 7 GW of solar modules per year starting from 2024.
The consortium's commitment to procure at this scale can provide the certainty suppliers need to ramp up production capacity and tide over current supply chain constraints, said David Zwillinger, DESRI's CEO.
The buying consortium is committed to encourage a stable, domestic supply chain for solar modules, that has the potential to create over 250,000 new permanent jobs and over 50,000 new construction jobs in the US by 2035.
"The Consortium has a large and growing pipeline of solar projects in the United States, and we are committed to supporting America's clean energy transition," said Andrés Gluski, AES President and CEO.
Sarah Slusser, CEO of Cypress Creek Renewables said that, "We are proud to advance our country's important decarbonization and clean energy goals and American manufacturing through the support provided by this consortium."
While the White House's recently announced 24-month bridge for solar imports from Southeast Asia and actions to support manufacturing in the US are a large step towards addressing supply chain challenges, the Consortium recognizes that more needs to be done to build upon the industry's progress towards providing lower-cost, reliable, clean power to American families and businesses.
"Today's announcement from the Consortium is just one step toward bolstering America's solar supply chain," said Craig Cornelius, CEO of Clearway Energy Group.
"With legislation pending before Congress, policymakers can scale our domestic manufacturing workforce and restore our country's legacy as a manufacturing leader. We appreciate the Biden administration's commitment to invest in American workers and urge lawmakers to seize this opportunity."