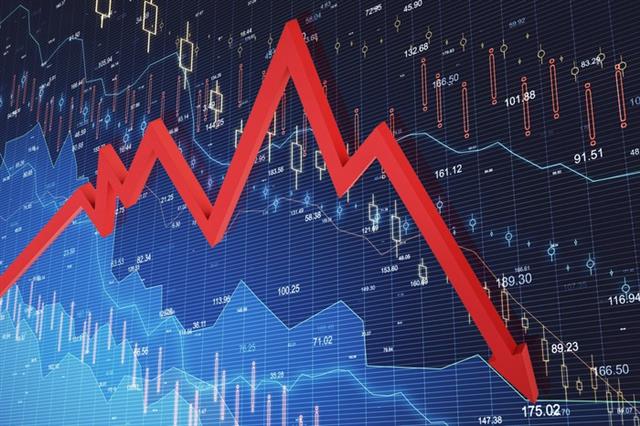 Investors began to lose interest in solar energy stocks as the cost has surged from the record low price in 2020.
Although the cost of solar energy fell by 80% between 2010 and 2020, this decline is long over, said Platts. The pressure from the supply chain makes it difficult to reduce the cost of solar installations.
Since the start of this year, the price of polysilicon has soared. Up to now, the price of polysilicon recharging has risen by 141.89%, polysilicon prime for mono has increased by 145.77%, and polysilicon prime for multi has increased by 150.24%. The price increase of raw materials means the mounting cost of modules.
At the same time, commodity prices continued to climb. In May, the prices of steel and other commodities reached record high.
The shortage of transportation resources led by the pandemic pushed up international transportation costs, which has increased the export freight of the PV industry chain.
These all, have led to the drop of solar energy stock prices.
According to MAC Global Solar Energy Stock index, First Solar (FSLR.US) has fallen 18% this year to a third of that in 2020. The shares of Array Technologies plunged by 63% this year.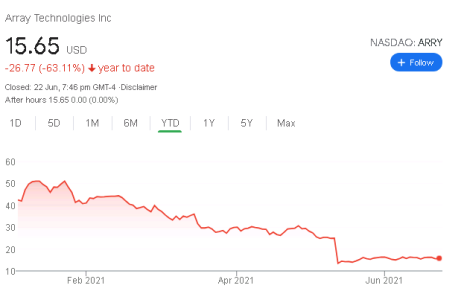 Array Technologies stock price
SEIA said this week that the impact of rising material costs is just beginning to surface.
John Martin, CEO of the US Solar Fund, said higher raw material prices are likely to increase the cost of installing new solar power by 20 percent, bringing solar costs back to the levels of two years ago.
Platts analyst, Bruno Brunetti said that, "The narrative in the solar industry has shifted."