The 2nd International Integrated PV Workshop (IPV Workshop), organized by the Solar Energy Research Institute of Singapore (SERIS), Forschungszentrum Jülich, the Yangtze Institute for Solar Technology (YIST), and Solarbe Global, was held on 27th and 28th March 2023. The two-day event covered a broad range of topics in the areas of Building-integrated PV (BIPV), Floating PV, Agrivoltaics, and Vehicle-integrated PV (VIPV) technologies.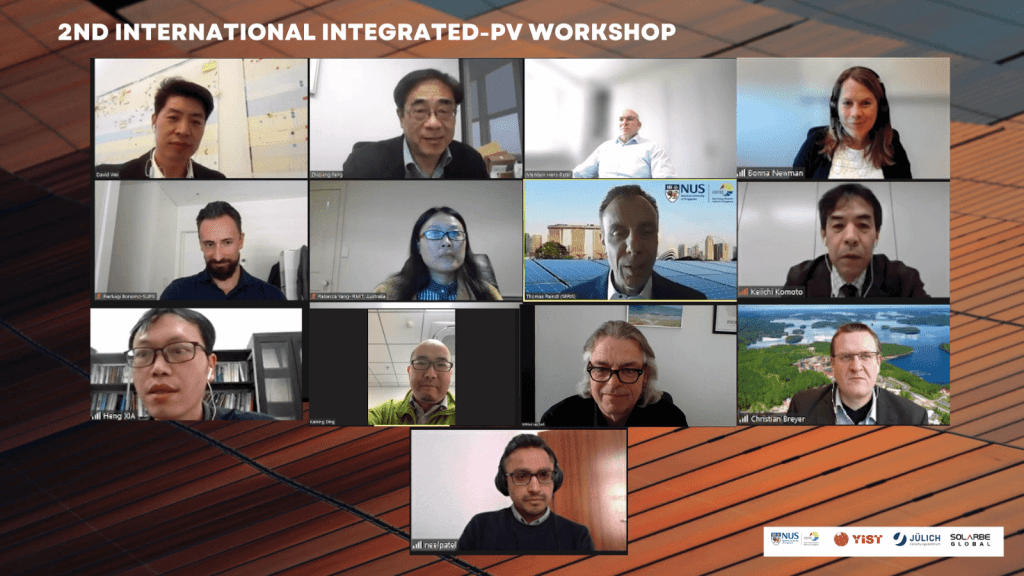 The workshop brought together 24 speakers and experts from all over the world, providing them with a platform to share their latest research findings and exchange ideas on the latest advancements, current trends, and future R&D needs in integrated PV technology.
In his opening remarks, Dr. Thomas Reindl, General Chair of the 2nd IPV Workshop, noted that "Integrated PV has a huge potential to solve space availability problems". Many countries have already utilized prime areas for ground-mounted solar deployment, so there is a need to explore alternatives. Integrated PV, with all its technical options, could be one possible solution to this problem.
He also added that "Integrated PV is more than just LCOE." The various applications, in many cases, have additional benefits. Building-integrated PV (BIPV), for example, not only converts passive facades into active green electricity generators but can also improve the thermal behavior of the building (acting as additional insulation layer). Similarly, there are crops that grow better under the partial shade of Agrivoltaics systems, and floating PV has the potential to reduce the evaporation losses of water reservoirs.
"We can see that this workshop has become much larger compared to the first one, which we hope will be a continuous trend towards the third and fourth workshop," said Dr. Kaining Ding, Head of Department Silicon, Heterojunction Solar Cells and Modules at Forschungszentrum Jülich, Germany.
Web statistics of the online event showed that there were around 5,000 people dialed-in over the course of the 2 days, with a maximum attendance of 518 at the same time.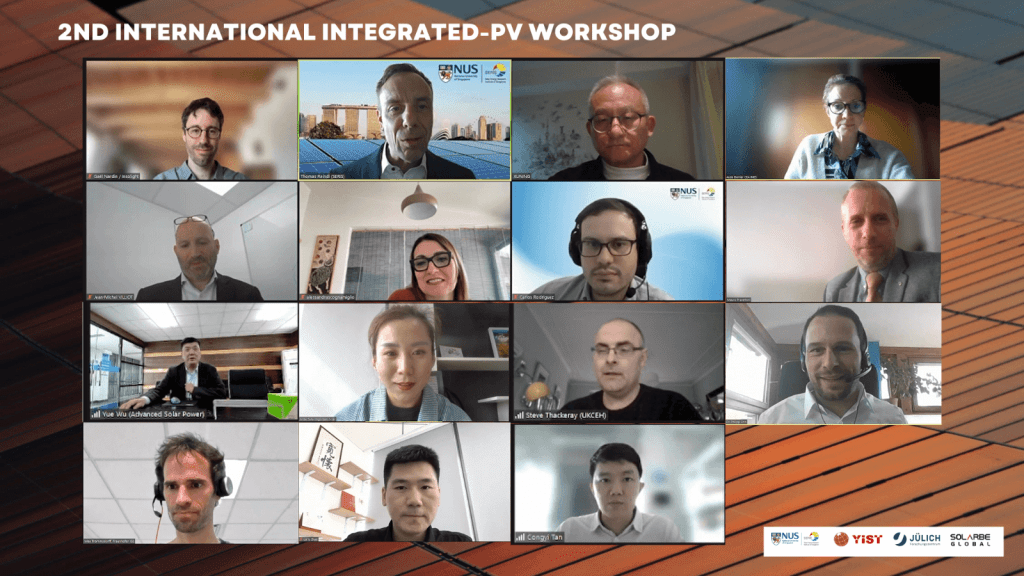 Following the success of the 2nd International Integrated PV Workshop, the next workshop in 2024 is already in the planning stage. This 3rd IPV Workshop will be chaired by Dr Xu Ning, Technical Advisor and Director of PV Application Research Institute at the Yangtze Institute for Solar Technology (YIST) and is expected to be a hybrid event.
For more information about the 2nd International Integrated PV Workshop, please visit https://www.solarbeglobal.com/2nd-international-integrated-pv-workshop/.