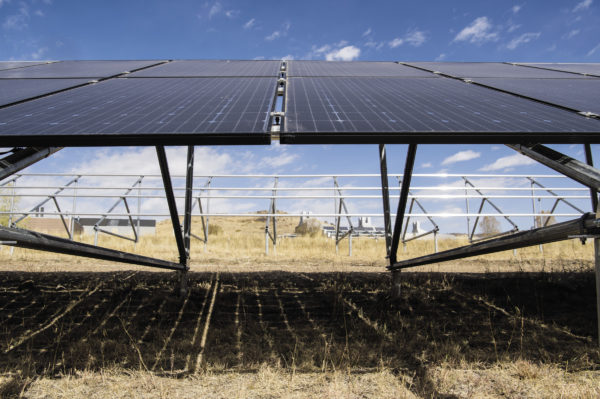 Chongqing Liangjiang Comprehensive Energy Service Co., Ltd., a wholly-owned subsidiary of Chongqing Three Gorges Water Conservancy (CTGWC), recently signed the investment and development agreement on photovoltaic projects with Wuxi County Government of Chongqing, southwest China. CTGWC will obtain the development right of photovoltaic projects in accordance with the plan in relevant areas of Wuxi County according to law, with a total installed capacity of about 450 MW and a total investment of about RMB 1.8 billion.
Among them, the construction and installation scale of about 200 MW and investment of about RMB 800 million will be started in December 2021 and completed by the end of July 2022. The remaining installed capacity – 250 MW, with an investment of about RMB 1 billion, will be started in 2022 and completed by the end of the year.
On the planning of photovoltaic industry, CTGWC said that photovoltaic industry belongs to the new energy business sector, which was in line with the development route of the group explained in the company's Strategic Development Plan (Outline) for the 14th Five Year Plan (2021-2025). The company will actively build a new energy development and operation platform, focusing on cooperating with the new energy industry and explore the differentiated development road of new energy business.
Especially, the company will develop new energy business in the important direction of "self support" and "new energy project value-added services". For new energy projects with high degree of coordination, strong complementarity and obvious benefit promotion effect with the company's power distribution industry, the company will adopt self support mode of operation, and carry out market resource development, engineering construction, BT services, operation and maintenance, and other services to participate in other new energy project services.