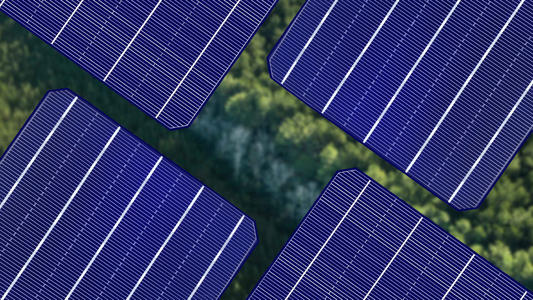 With the continuous development of the photovoltaic industry and the acceleration of the process of affordable grid connection, photovoltaic enterprises are facing the severe test of transformation and upgrading, cost reduction and efficiency improvement. At present, as the mainstream cell products in the photovoltaic market, the space for cost reduction and efficiency increase of PERC cell is becoming smaller and smaller. Domestic photovoltaic enterprises are constantly aiming at new technologies, and a variety of new technologies have been steadily promoted. Among them, HJT is known as one of the next generation ultra efficient cell technologies with the most industrialization potential.
At the recently held CNES 2020, Wang Wenjing, director of the Solar Cell Research Office of the Institute of Electrical Engineering, Chinese Academy of Sciences, once said that the HJT cell has competitive advantages such as high efficiency, large-scale, simple process, and low attenuation, compared with PERC cell. The HJT cell should be able to achieve 24% efficiency this year and is expected to reach 25% efficiency in the next year or two.
HJT cell technology, which has the advantages of thin film cell and crystalline silicon cell, has more space for efficiency and cost reduction after initial mass production. It has become one of the most cost-effective solutions for future cell technology recognized by the industry, and has attracted many enterprises to make such layout. As one of the early "pioneers" in the field of HJT, Jinergy has realized the production of pilot line as early as 2017. At present, the company's average mass production efficiency of ultra-efficient HJT cell has reached 23.85%, and is expected to reach 24.2% by the end of this year.
It is understood that the latest HJT module of Jinergy adopted M6 cell chip. Combined with MBB, half chip and tiling ribbon technology, the front power of the module can reach 510W, and the comprehensive power can reach 570W based on 93% bifacial ratio. In addition, the size and weight of the module can meet most of the existing fixed and tracking brackets, and can be applied to the existing container system. At the same time, the electrical parameters of the module are compatible with the existing mainstream centralized and string inverters, which can avoid additional costs at the system end.
Although HJT technology has significant advantages, the high cost is the biggest constraint in its promotion. In order to solve this problem, Jinergy has carried out cost reduction work from conductive silver paste, ITO target and cashmere additive. Meanwhile, Jinergy has solved the pain point problem of HJT industrialization through the breakthrough design of amorphous silicon deposition, TCO deposition, metallization and other technologies.
In the future, with the expansion of industrial scale and the promotion of localization, the cost of related equipment will be greatly reduced, and the commercialization of HJT will be accelerated, which will also accelerate the arrival of the era of photovoltaic full parity.