Arctech Solar, a provider of solar tracking and racking systems, has secured a significant deal to supply its products for a 1 GW solar power project in Uzbekistan. This new agreement adds to Arctech Solar's growing presence in the country, following its previous involvement in the Sherabad 500 MW project.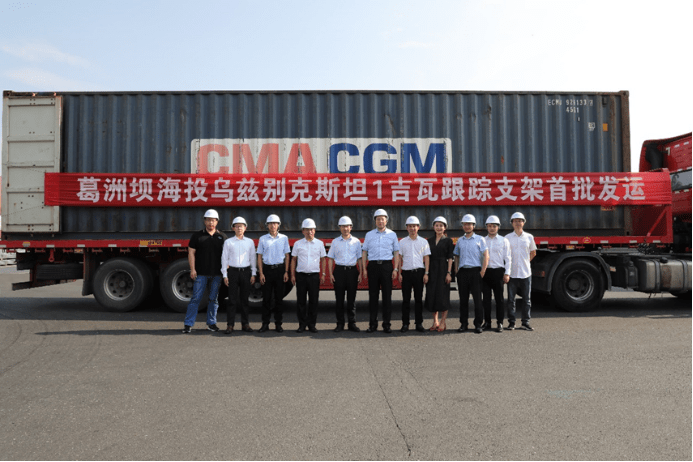 The order was signed with China Energy Engineering Corporation Limited (CEEC) in Uzbekistan.
The rapid success that Arctech Solar has achieved in Uzbekistan demonstrates the company's commitment to advancing global energy transformation through technological innovation.
The selected product for the Uzbekistan solar project is Arctech Solar's SkyWings. It features a synchronous multi-point drive mechanism that enhances the wind resistance performance of the modules, according to an official statement from Arctech Solar.
Uzbekistan, as an important participant in the Belt and Road Initiative, has been actively collaborating with China in various sectors, including trade, infrastructure, connectivity, and energy. China has emerged as Uzbekistan's primary trading partner and the second-largest source of investment, largely due to the deepening cooperation facilitated by the Belt and Road Initiative.
In alignment with the Belt and Road Initiative, Arctech Solar has been actively responding to the call by providing high-quality and efficient products to support the development of the solar industry in participating countries.
This recent 1 GW order in Uzbekistan showcases Arctech Solar's success in implementing the Belt and Road strategy and further solidifies the company's reputation and influence in the market.
To mark this achievement, Arctech Solar held a launching ceremony for the first batch of products at its facility in Changzhou on August 15th.
Lin Xiaodan, Committee Member of the Party Committee and Senior Vice President of CEEC emphasized that the 1 GW Uzbekistan solar project represents the first large-scale new energy endeavor by Chinese companies in Central Asia following the China-Central Asia Summit in May this year.