Arctech Solar, a leading provider of solar tracking and racking systems, has signed a contract with Sterling & Wilson, an Indian engineering and construction company, to supply 242 MW of its Skyline II tracking system for a solar project in Rajasthan, India.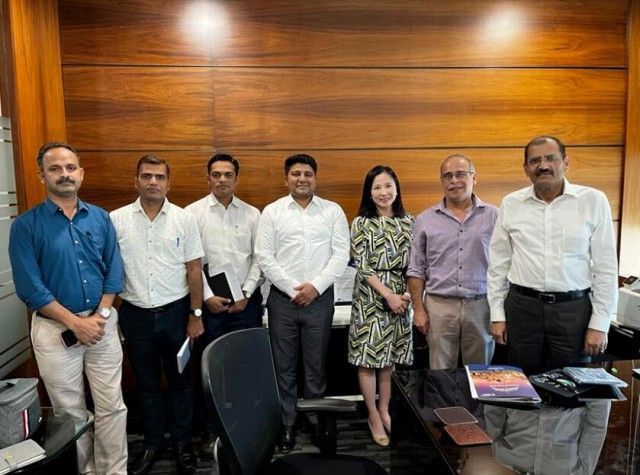 The Skyline II is one of Arctech Solar's flagship products, which uses synchronous multi-point drive, making it more stable than traditional single-point driven trackers, said Arctech. In addition, it has more fixed points, allowing it to withstand higher wind speeds at all tilt angles, greatly reducing the risk of module damage from wind uplift. It also features the latest AI-powered PV tracking solution, resulting in 4% or greater energy yield improvements.
This new project adds to Arctech Solar's recent success in India, where it won a 420 MW solar tracking project in Surel during the 2023 SNEC exhibition. Both projects are significant, totaling 662 MW of installed capacity, cementing Arctech Solar's position as a leader in the Indian market.
Since entering India's market in 2015, Arctech Solar has seen the country as its second-largest base. The company has supported customers with advanced product technology and customer-centric service, earning their trust and confidence. This successful collaboration with Sterling & Wilson marks the third project between the two companies; they have already completed 191 MW of projects in the Middle and East Africa.
In addition to developing partnerships with local firms, Arctech Solar has prioritized local development by establishing its first joint manufacturing plant in Jash Energy in Mouda, India, which began operations in August 2022. The plant has an annual production capacity of 3 GW, producing critical components for the company's solar tracker systems.
Looking ahead, Arctech Solar plans to continue supporting India's efforts to achieve 500 GW of installed renewable energy capacity by 2030. The company will also optimize its localization strategy to deepen its commitment to the region further.