China aims to build 450 GW of solar and wind power generation capacity on the Gobi and other desert areas and 85 GW are now under construction, said Hu Zucai, Deputy Director of the National Development and Reform Commission (NDRC) on the press conference held on Thursday.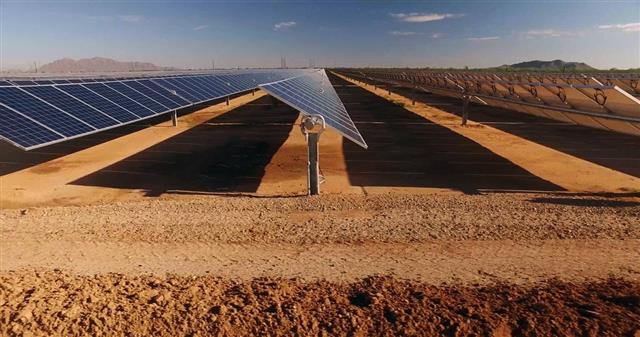 The second batch of projects are in the preparation stage to speed up the construction of a renewable energy system.
The country also aims to promote the clean and efficient utilization of coal. Coal-fired power plants with a coal consumption of over 300 g/kWh shall all be transformed and upgraded towards that target.
Hu emphasized that, China is "rich in coal, poor in oil and short of gas". Therefore, the country must phase down the use of coal on the condition that they can be replaced by safe and reliable renewable energy.
Besides the construction of wind and solar power systems, China also aims to push forward the green and low-carbon transition of key industries, speed up the research and promotion of advanced technologies, and develop green finance and well-regulated carbon market.