On Monday, China's Ministry of Finance has issued new subsidies worth 2.75 billion yuan (USD 410 million) for electricity generated from renewable energies.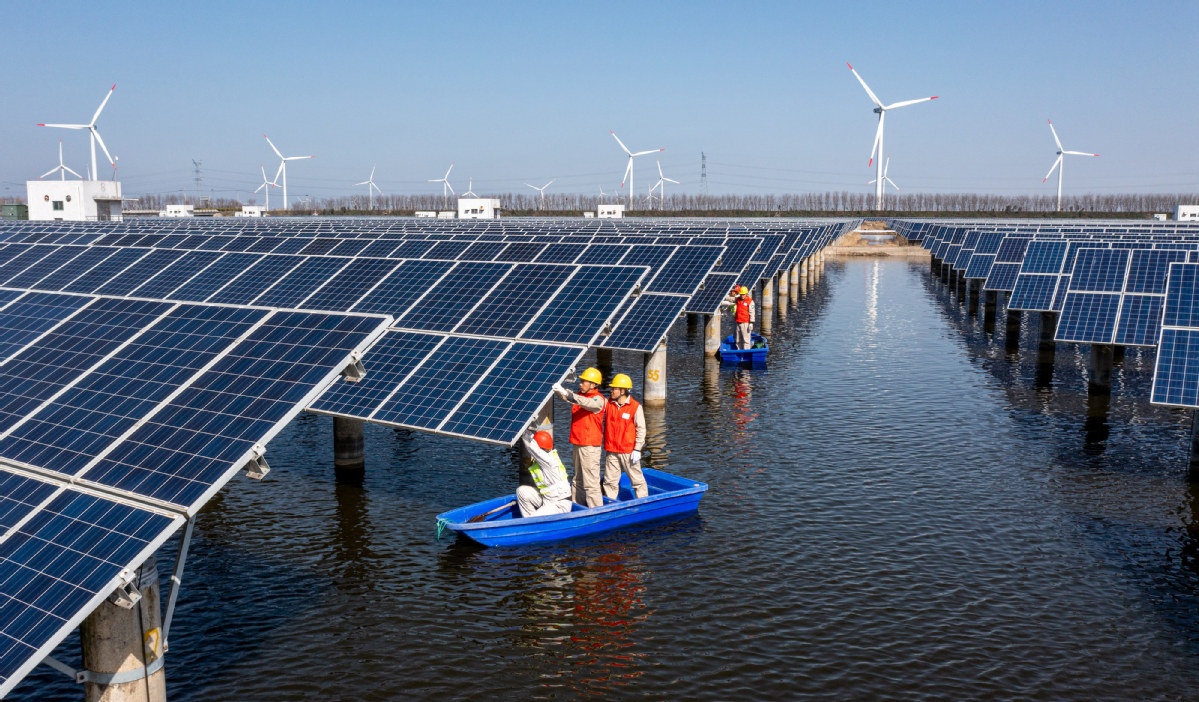 Workers inspect photovoltaic power generation facilities in Hai'an, East China's Jiangsu province, on March 15, 2022. Photo-IC
Wind and solar have been allocated with 1.47 billion yuan (USD 220 million) and 1.25 billion yuan (USD 190 million) respectively. The rest 28.9 million will be offered to biomass energy.
This is the second subsidy package for this year, following the 3.96 billion subsidy announced at the end of 2021, where 2.28 billion yuan has been offered to solar power.
The subsidy will be distributed to local utilities from 13 provinces and autonomous regions. Inner Mongolia is the one receiving the largest amount of subsidies.
State Grid Corporation of China and China Southern Power Grid are not eligible for the subsidies distributed this time.
As per the terms of Renewable Energy Law of China, the funds of the subsidy are collected from the surcharge for electricity generated from renewable energies. It provides the money for power grid companies to purchase electricity generated from solar PV, wind, biomass and other renewable energy sources.
At present, China has the world's largest renewable power fleet with 323 GW of solar and 338 GW of wind. The country is set to add 108 GW of solar power to the grid this year, according to Bloomberg.
The subsidies offered this time could further spur the deployment of wind and solar power in China.