Heterojunction technology leader Huasun Energy recently has demonstrated their outdoor long-term power generation performance monitoring for modules with a satisfying result.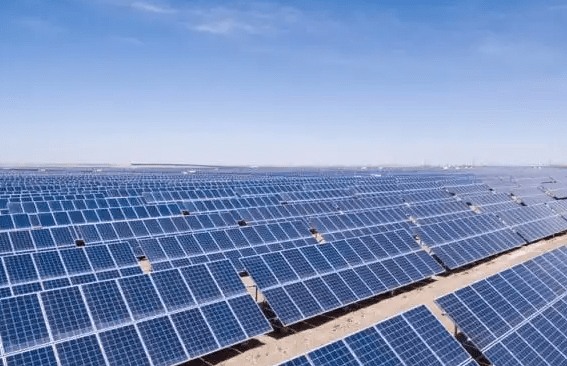 The test, starting from February 2022, was conducted to more accurately grasp the actual operation of heterojunction modules in practical applications, optimize module performance, and provide strong data support for customer revenue calculation.
Huasun New Energy Himalayan M6 series heterojunction modules and similar double-sided PERC modules have been chosen to undergo such monitoring at the outdoor demonstration base of China Building Material Test & Certification Group in Ding'an County, Hainan Province (N19.40°, E110.18°).
Data shows that from February 2022 to January 2023, the power generation gain of Huasun heterojunction module on cement surface was 6.9% compared to PERC module, and the power generation gain on white paint surface was 10.4%. The monthly average power generation gain difference between cement and white paint between September and December was 4.2%, the expected annual gain of Huasun Himalayan heterojunction modules on the white paint surface should be around 11.1%," said Wu Mingdong, Senior Chief Engineer of Huasun's R&D Center.
Through detailed tracking and analysis of year-round data, Wu stated that high double-sided rate, low temperature coefficient, and low power attenuation are the determining factors for heterojunction module standing out.
The test results show that the backside irradiation caused by the influence of solar azimuth significantly increased the backside power generation of heterojunction modules, resulting in a maximum double-sided rate gain of 5.9%. Combined with the excellent power generation performance of heterojunction modules in high-temperature environments, the comprehensive gain of heterojunction modules' power generation reached the highest value of 8.2% in the whole year from June to August, when the average temperature was the highest. Overall, the impact of double-sided ratio and temperature coefficient on the annual power generation gain has reached 71% and 22%, respectively, "said Wu.
In Hainan, where is hot and humid, photovoltaic modules often encounter multiple tests such as hot spots and corrosion. For power attenuation rate in the first year, Huasun heterojunction module was 0.5% lower than the PERC module, demonstrating good weather resistance and bringing robust and reliable power generation performance, becoming one of the key factors determining the high power generation gain.