In a field test conducted in China's sunny Hainan province in February, Huasun's 460W heterojunction module has been proved to be able to provide up to 8.22% gains compared with 445W PERC modules, according to the Field Test Analysis Report released by China Building Material Test & Certification Group (CTC).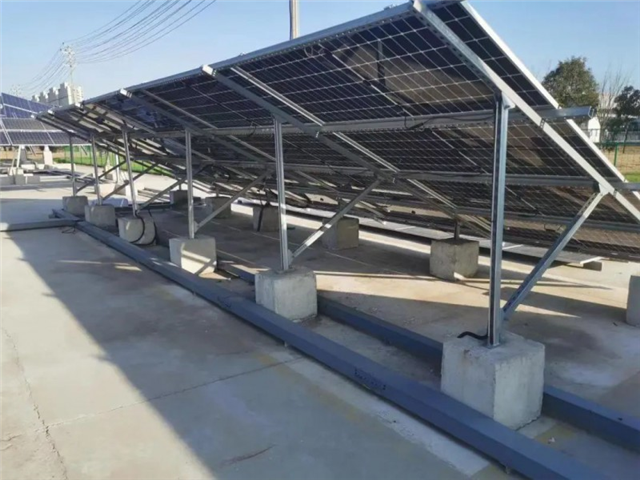 The testing agency selected Ding'an, a county in the central part of Hainan as the test site. Huasun's HJT bifacial 144 cells 166mm half-cut modules and PERC bifacial 156 cells 156mm modules from a first-tier manufacturer were used in the test on both white paint ground and cement ground.
Through the calculation and analysis of the data collected in February 2022 (the cumulative total radiation on the slope: 39.32kWh/m2, average air temperature: 18.4℃), Huasun's HJT modules have been proved to have significant advantages in both average daily power generation and the cumulative power generation.
Higher gains
HJT modules have significant performance advantages in terms of conversion rate, bifaciaity and low light performance, ensuring higher gains.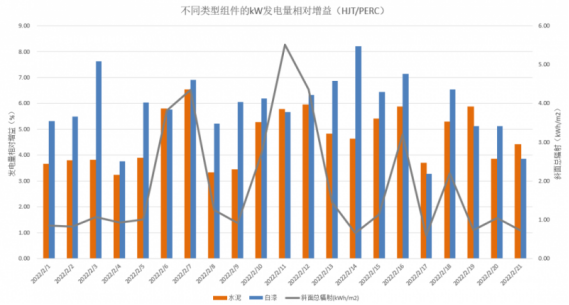 According to the CTC's report, the cumulative power generation capacity of the HJT module is better than that of the PERC module regardless of the type of ground. On the cement floor, Huasun's HJT modules can provide 5.25% higher gains than that of the PERC modules, and the highest in a single day is 6.53%; while on the white paint ground, HJT modules can provide 6.11% gains, up to 8.22% in a single day.
Better high temperature performance
The rise of ambient temperature will have a great impact on the power generation capacity of modules. Therefore, stable power output is key to effectively lowering LCOE. The temperature coefficient of Huasun's HJT modules is only -0.26%/℃ to ensure their excellent performance in different temperatures.
Huasun HJT modules can provide 5-8% higher gains than PERC modules. And as the ambient temperature increases, the gain of Huasun's HJT modules will become more significant. It can be expected that the gain will be higher in summer with better irradiation and higher temperatures.
More economical
In addition to its high conversion rate, high bifaciality, and better performance in high temperatures, Huasun's HJT modules also boast low LID, low PID, and low degradation rate, which will further lower the project's LCOE.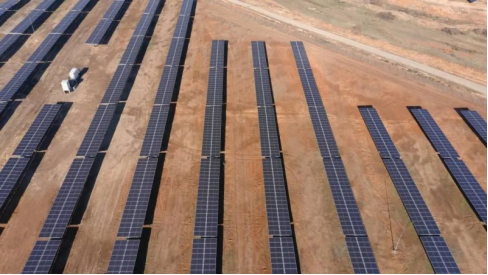 A solar farm in Bulgaria with Huasun's modules
Take the 120MW solar power plant in Wuhai City, Inner Mongolia as an example. If Huasun's modules are used, the project will need 4% less land, 3.4% lower cost spent in racking system and basic costs, and 4.5% lower LCOE.
Huasun has began the mass production of HJT modules. By the end of the second quarter of 2022, the production capacity of HJT cells and modules will both reach 2.7 GW, to become the world's largest HJT cell and module manufacturer.