On Thursday, leading module manufacturer JA Solar released its plan for the issuance of convertible corporate bonds of up to 10 billion yuan to ramp up production capacity of wafers, high-efficiency cells and modules.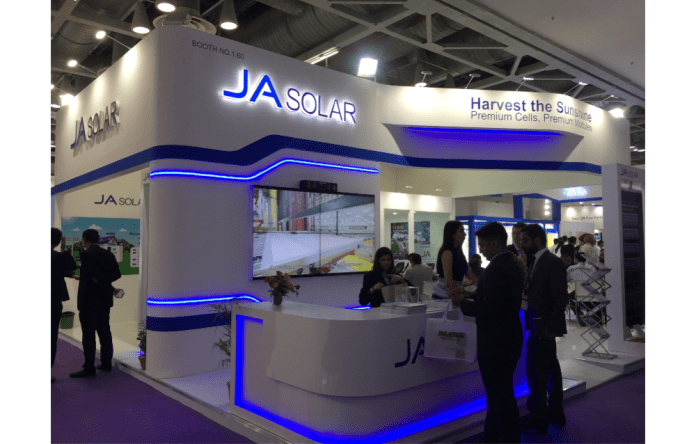 The funds raised, according to the plan, will be used on the construction of manufacturing facilities in three different sites. The plan includes a 20 GW wafering facility in Baotou, a 10 GW cell and 5 GW module facility in Qujing, and a 10 GW high-efficiency solar cell facility in Yangzhou.
The projects are aimed at further improving JA Solar's vertically integrated production capacity, consolidating its leading position in the industry, while ramping up the capacity of large-format n-type wafers, cells and modules.
By the end of 2021, JA Solar's module production capacity reached about 40 GW. The capacity of wafers and cells was about 80% of the module capacity.
According to the company's capacity plans, its module capacity is expected to exceed 50 GW by the end of 2022.
The integrated manufacturer predicts that by the end of 2023, its module capacity will exceed 75 GW, and the capacity of wafers and cell will increase accordingly.
According to the half-yearly report the company has released yesterday, JA Solar has shipped a total of 15.67 GW of cells and modules in the reporting period, 67% of which have been shipped to countries outside of China.