JinkoSolar Holding Co. Ltd. (the "Company," or "JinkoSolar") (NYSE: JKS), one of the largest and most innovative solar module manufacturers in the world, announced that its principal operating subsidiary, Jinko Solar Co., Ltd. has signed a new distribution agreement in Latin America with Aldo Solar. Aldo Solar, which stands out as the largest distributor of solar energy solutions in the country with a market share of aproximately 30% in the Distributed Generation segment, will bring to market the new N-Type ultra-efficiency photovoltaic Tiger Neo modules from JinkoSolar.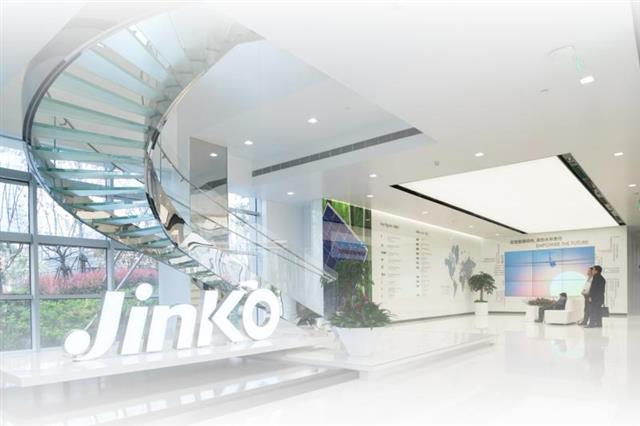 At the end of last year, the companies announced the signing of the largest distribution agreement for Distributed Generation ever signed by Jinko Solar Co., Ltd. outside China.
And now, this new agreement with Aldo Solar makes Brazil the first market in Latin America to make JinkoSolar 's new N-type modules available and marks the signing of the world's largest contract for the distribution of N-type ultra-efficiency photovoltaic modules from the Tiger Neo family of JinkoSolar.
Under this agreement, approxiamately 600 MW of power from the Tiger Neo family is expected to be distributed. The new panels are expected to be available at Aldo Solar for pre-sale starting in July.
"The global photovoltaic market is entering a new era with unprecedented speed. The need to address different electricity application scenarios and the urgency of governments and industries for energy transformation have raised the demand for solar energy to a new level," said Kangping Chen, CEO of Jinko Solar Co., Ltd.
Mr. Alberto Cuter, General Manager of JinkoSolar for Italy and Latin America commented, "JinkoSolar's N-type Tiger Neo represents state-of-the-art innovation in the solar industry and we are proud that Aldo Solar, with its pioneering spirit and relevance in the Brazilian photovoltaic distribution market, chose this product for their distributios business, which once again demonstrates its commitment to offer the best technology to the Brazilian market. We are very excited about this partnership between the two main important players in the Brazilian market.
According to Mr. Aldo Teixeira, founder and CEO of Aldo Solar, "from our first agreement with JinkoSolar to a long-term partnership, we seek to bring to the market the most innovative and disruptive in solar panels. I am sure that the new line of N-type photovoltaic panels will bring a revolution to the market, with the best solution and cost-effectiveness for consumers".
"I am sure that in the next two or three years it will be the main panel technology available on the market. Therefore, I would like to thank JinkoSolar on behalf of our resellers and installers, as well as the entire Aldo Solar team. Through this partnership, we hope to spread solar energy even more and offer surprising conditions of clean and cheaper energy to all Brazilians", concludes the CEO of Aldo Solar.