On December 16, the 550 MW fishery-solar hybrid project in Wenzhou, a city in China's eastern province Zhejiang, was successfully connected to the grid, making it China's largest fishery-solar hybrid project, and Asia's largest on tidal flats. The power generated from the project has been fully consumed.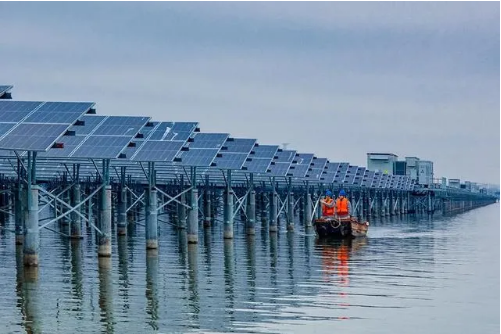 The project will generate 650 million kWh on average annually, increasing the installed capacity of clean energy in Wenzhou Power Grid by about 26%.
The project can save 235,200 tons of standard coal, reduce 648,000 tons of carbon emissions, 19,500 tons of sulfur dioxide emission and 9,700 tons of nitrogen oxide emission every year.
Not only that, the project combines fishery with photovoltaic power generation to make efficient use of marine resources. It is an example in environmental protection, farmers' employment and tourism in coastal areas, and contributes to the blue industrial belt in eastern Zhejiang.