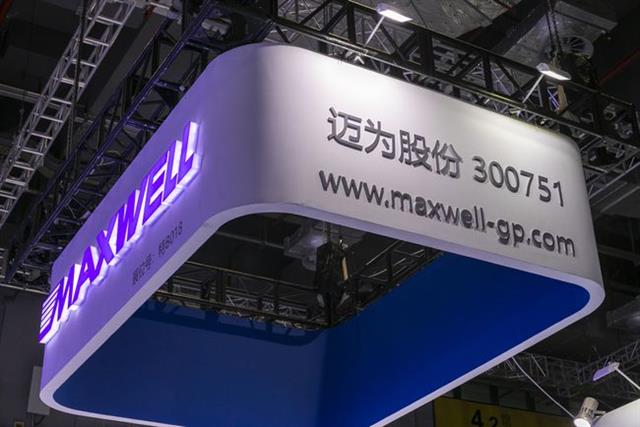 Chinese heterojunction (HJT) equipment manufacturer Maxwell Technologies, together with Sydney-based SunDrive has jointly brought heterojunction solar cell efficiencies over 26% in mass production.
SunDrive said that it has recorded a solar cell efficiency of 26.07% on a full-size (M6 size, 274.3 cm2) silicon HJT solar cell. The company's technology replaces the expensive silver used in conventional solar PV cells with cheaper and more abundant copper, by using large-scale production processes provided by Maxwell Technologies.
The latest results have been officially verified by Germany's Institute for Solar Energy Research (ISFH).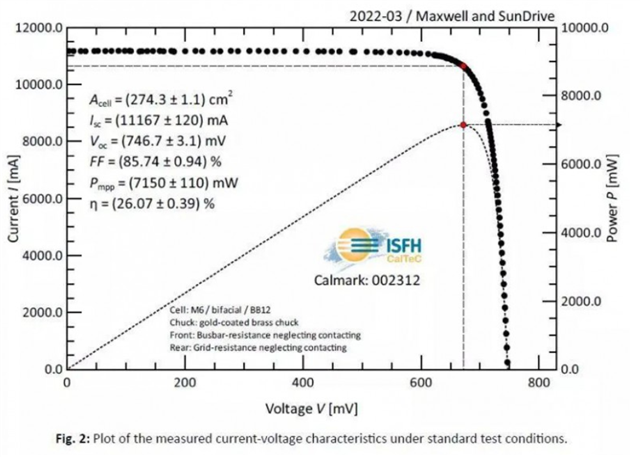 Image: ISFH certification report data
The current record is 0.53% higher than the 25.54% released by both parties in September last year, and the improvements have been observed in open-circuit voltage (Voc), short circuit current (Isc), and fill factor (FF).
The PECVD process of this batch of cells is completed on Maxwell's latest generation of mass production microcrystalline equipment, which adopts a new high mobility TCO process with bifacial microcrystalline structure combined with PVD. The metallization process is completed by SunDrive on its latest pilot equipment, which is optimized in terms of plating speed and height width ratio of busbar.
Maxwell has launched self-developed heterojunction solar cell whole line equipment since 2019. In 2021, the company's overall R&D investment was RMB 331 million yuan, 10.71% of operating revenue, which fully highlighted its innovation-driven core.
The cooperation between Maxwell and SunDrive aims to further explore the potential of mass production efficiency of heterojunction cells. Both sides are confident that the efficiency of heterojunction cells will continue to improve in the future, who will also further strengthen joint research and development and provide better solutions for the heterojunction industry in microcrystalline, TCO, metallization and module interconnection.