In what is normally seen as an off-season for the solar PV industry, the demand for solar products have boomed since the start of 2022, driving up polysilicon prices for nine weeks in a roll. The price of solar EVA film has also seen an upside.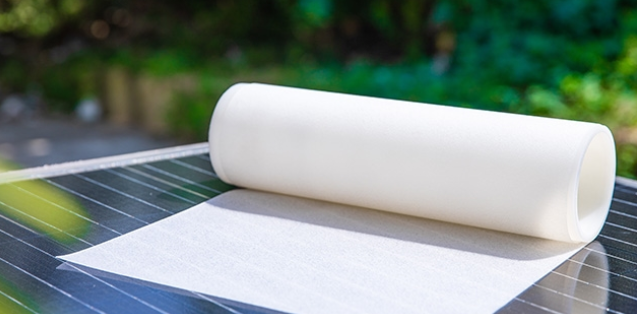 Baiinfo's data shows that, on March 16th, the quotation of solar EVA was 23,400 yuan/ton (~3687.84 USD/ton), with an increase of more than 20% since the start of the year. The price has surged for over 17% in March alone.
Solarbe Consulting believes that the contradiction between the limited supply of solar EVA film and the soaring demand is the major reason behind the price spikes.
On the supply side, the production capacity of EVA is around 730,000 tons, while the global demand for EVA resin was about 780,000 tons in 2021. Last year should see 50,000 tons of EVA shortage, which was filled in by POE particles.
In 2022, to meet global demand for solar modules, about 930,000 tons of EVA films and 160,000 tons of POE would be needed, on the condition that the gram weight of film remains at 480mg/㎡.
According to the production expansion plan of EVA manufacturers, the solar EVA production capacity will reach 1.12 million tons in 2022, which may fully cover market demand.
However, it requires a long modulation cycle for new EVA resin manufacturing equipment to switch to solar EVA materials. Besides, solar materials with high EVA content cannot be produced continuously, which means it takes time to scale up solar EVA film's production capacity.
An industry expert pointed out that the demand for modules and EVA film will be rigid in 2022. It is predicted that the price of EVA film will remain strong.
"In 2022, the prices of upstream silicon materials and wafers will move downwards, which will significantly reduce the cost and price of modules and drive the rapid growth of installations in the world. It will stimulate the demand for EVA film."