GCL Optoelectronics, a company dedicated to the R&D and production of perovskite solar modules, introduced Guangxi Tencent Venture Capital Co., Ltd. as a new investor after the company's series B funding. The funds raised will be used to further improve the company's 100 MW perovskite production line and manufacturing process.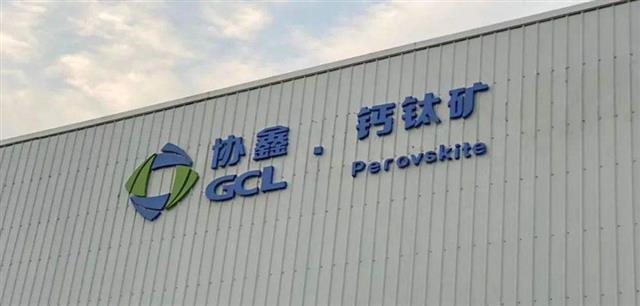 GCL Optoelectronics, a subsidiary of the GCL group, was established at the end of 2019. Its major shareholder is Suzhou GCL Nanotechnology (GCL Nano), a perovskite solar cell and module manufacturer.
The main businesses of GCL Optoelectronics is the R&D and production of perovskite solar modules. Its signature product is the 1m*2m sized perovskite solar module.
The company's first mass production line with a capacity of 100 MW began construction in 2020. It is expected to start production in the middle of 2022. The conversion efficiency of modules produced in this fab is expected to surpass 18%.
Its parent company GCL Nano has invested in perovskite solar modules as early as 2017 through the establishment of a 10 MW perovskite module pilot plant in Suzhou.
Perovskite solar cell technology has been under the spotlight in recent years. Because of its high conversion efficiency and abundant supply of raw materials, it is generally considered one of the most promising next generation PV technologies. In the past decade, the conversion efficiency of perovskite solar cells has quickly increased from 3.8% to 25.6%.
The efficiency limit of perovskite cells is about 31%, which approaches to Shockley-Queisser limit (33%). Perovksite-silicon tandem solar cells can even reach a peak efficiency of 29.1% with a theoretical limit of 43%.
Guangxi Tencent Venture Capital is a wholly-owned subsidiary of Shenzhen Tencent Ruijian Investment and the actual controller is Tencent's CEO and founder Pony Ma. Tencent is a Chinese multinational technology and entertainment conglomerate and holding company headquartered in Shenzhen, China.
Battery and energy storage solutions provider CATL has also announced its plan to manufacture perovskite solar cells. On May 5, Zeng Yuqun, chairman of CATL, said at the performance briefing that the company's research on perovskite cells was progressing smoothly and a pilot plant was under construction.