According to the latest data released by China's Silicon Branch, polysilicon prices have declined slightly by around 1.20% this week. Polysilicon recharging is now priced between CNY 222 to 246/kg, with an average transaction price standing at CNY 239.5/kg, down by 1.20%.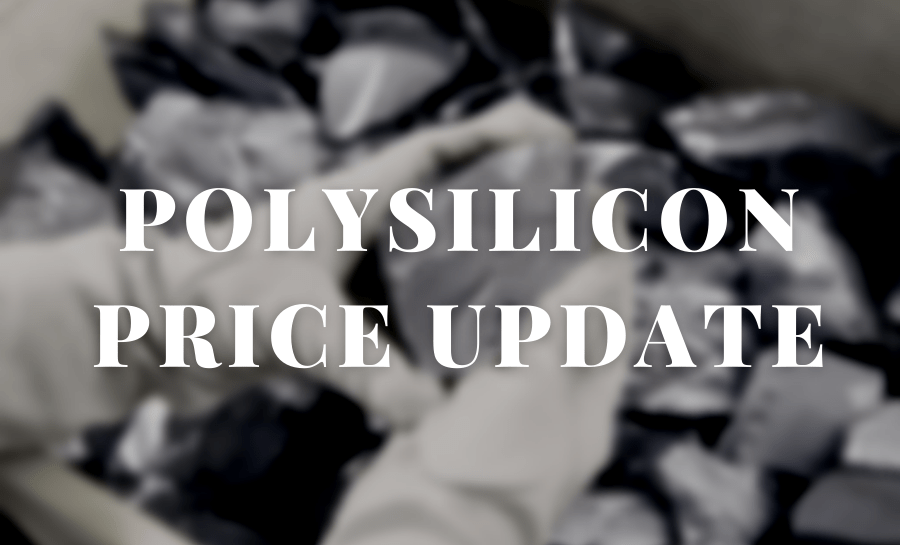 Prime for mono now costs CNY 220-244/kg, with CNY 237.4/kg on average, down 1.12%.
The price of prime for multi has fallen by 1.22% to CNY 237.3/kg on average.
Although the lowest transaction prices have remained unchanged, the highest prices have all been lowered by CNY 2/kg. As a result, the price differences have started to narrow.
In terms of upstream supply and demand, some analyses suggest that the increasing operating rate of wafer manufacturers has prevented the decrease of polysilicon prices. However, when considering the current supply and demand situation across the entire industry chain, it is unlikely that the oversupply of polysilicon will change in the short term. At present, there is a stockpile of nearly 100,000 tons of polysilicon, which could impact the pricing of new orders.
Recently, wafer prices have slightly increased due to limited supply of both polysilicon and crucibles. The demand for producing 300-350 GW wafers per year can be met if imported materials are used for the inner layer of the crucibles. However, there is still a gap to fill global module demand, which is not conducive to the full release of wafer production capacity.
Using domestic materials may slightly increase the cost of crystal pulling. Therefore, leading wafer manufacturers with long-term contracts to lock quartz sand purchase prices have an advantage in this round of competition.
Solarbe analysts say that downstream cell and module sectors are unwilling to accept high prices, and the power struggle between upstream and downstream sectors continues.
As polysilicon inventory continues to accumulate, its prices have begun to decline, and this will gradually have a greater impact on wafer prices than crucibles. This means wafer prices may remain stable in the short term, but over the long term, they are likely to trend downward, which will drive down the prices of cells and modules.
Solarbe believes that starting in March, the prices of polysilicon, wafers, cells, and modules will gradually decline. This will more accurately reflect changes in supply and demand, and revitalize the global market.