The price of solar scale polysilicon has climbed for five consecutive weeks according to the price updates released by the silicon branch of China Nonferrous Metals Industry Association on Wednesday.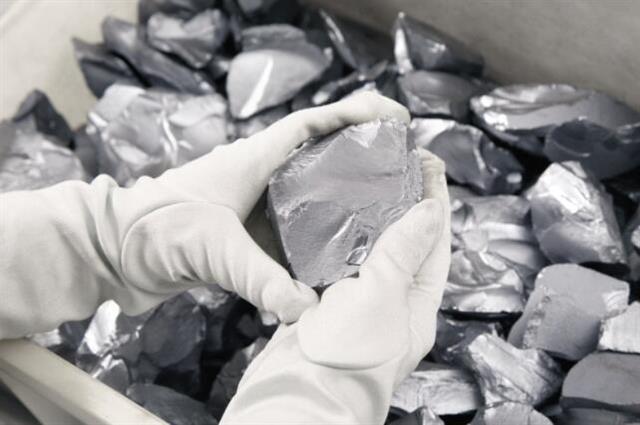 The prices for polysilicon recharging, polysilicon prime for mono and polysilicon prime for multi have increased by 0.12%, 0.31% and 0.17% Week-on-Week respectively.
The silicon branch commented that, polysilicon is still in tight supply in February as production expansion cannot meet the surging demands.
As of this week, the number of Chinese polysilicon enterprises in production has increased to 13. It is expected that the domestic polysilicon output will increase by 2000-3000 tons month on month in March.
In terms of demand, however, it is expected that the silicon wafer output in March will increase by one to two gigawatts.
Therefore, the supply increment falls short of the demand increment, resulting in slightly insufficient supply.
Besides, as installations are resuming after the Spring Festival, procurement will follow, which will continue to drive up the price of polysilicon in the short term.
Lv Jinbiao, deputy director of the Expert Committee of China Nonferrous Metal Silicon Industry Association, pointed out that the monthly output of polysilicon has increased to 52,000 tons. With the import of about 60,000 tons, the supply can satisfy about 22 GW of module production.
However, "the operating rate of cell and module enterprises has increased as a whole, and the increment of polysilicon supply is limited in comparison. This is the main reason for the price rise," added Lv.
Yin Yeze, associate editor-in-chief of Solarbe believes that the current silicon and wafer output can satisfy the global demand. After the capacity climbs in the second quarter, we may even witness some surplus.
"However, the whole industry, from upstream to downstream, are optimistic about terminal demands, resulting in high prices in the industrial chain."
Dealers in multiple provinces of China have seen the rise on module prices. As their business has been affected, they hope the price can stabilize and even drop as soon as possible, so that installers can expand the market at ease.