Recently, Powerway, a leading supplier of solar mounting systems, has won the contract for the largest ground-mounted project in Chile with a total capacity of 480MW.
The project is located in the central Chile desert with a dry climate, sandstorm as well as sandy soil. The atmospheric corrosion is C3. In view of the environment and the design conditions, the Powerway design team decided to provide the plating zinc magnesium-aluminum PV mounting structure solution. In the meantime, Powerway cooperates with the customer to proceed to pull out the test in the initial stage, finally determine the static pile foundation, and use dome shape layout to improve the utilization rate of land and reduce costs.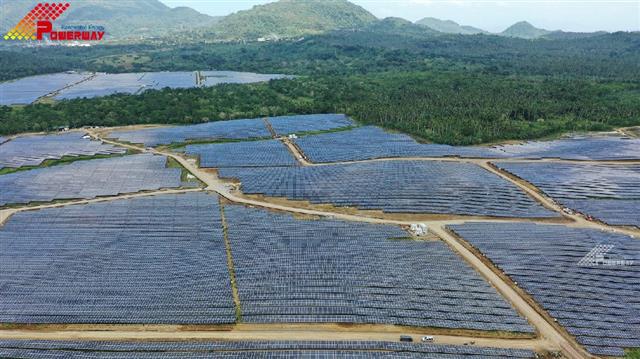 Philippines's Project
The project is expected to be connected to the grid by the end of 2023. By then, it will be able to meet the electricity demand of about 256,000 local households and reduce carbon dioxide emissions by about 610,000 tons, making an important contribution to the local "carbon neutrality" cause.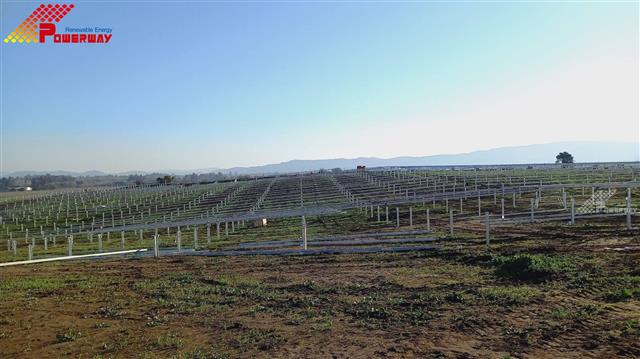 Powerway's smart solar tracking system in Chile
Chile is a high-quality PV market in Latin America, with 2GW of reserve projects. As a competitive player in the Chilean market, Powerway has once again laid a solid foundation in the market of not only tracker but also fixed bracket, and will provide effective value-added services to more developers in the future.