On March 27, Risen Energy announced that the company's private placement application to raise no more than 5 billion yuan for high-efficiency cell and module projects have been accepted by Shenzhen Stock Exchange after reviewing the application documents.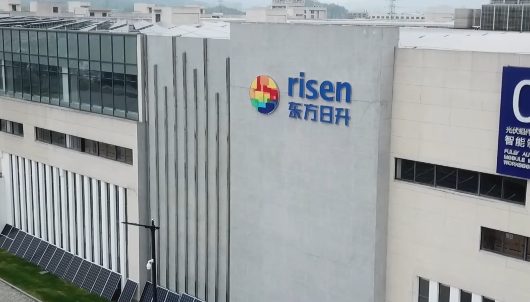 The prospectus shows that the company intends to issue no more than 270,407,982 A-share ordinary shares to no more than 35 specific investors, including the company's actual controller Mr. Lin Haifeng. The funds raised will be invested in a 5 GW n-type ultra-low carbon high-efficiency HJT cell facility, a 10 GW high-efficiency module facility, a high-efficiency photovoltaic R&D center and to replenish working capital.
The construction of the cell and module facilities will take 12 months. According to the company's calculation, the after-tax investment financial internal rate of return of the projects is 16.64%, and the static investment payback period is 6.13 years (including construction period).
The purpose of the issuance is to enhance the company's high-efficiency cell and module production capacity, its R&D capabilities, profitability and competitiveness.
Earlier this month, Risen Energy was crowned with the Best Performance Award and Best Reliability Award at Solarbe Test Award Ceremony, an event that aims to pick out module products with high performance and reliability.
The company's Titan-132 series product was observed with outstanding reliability under cold conditions and its RSM132-8-660BHDG module also stood out for its great performance during the heterojunction module test.