On March 31, solar cell manufacturer Tongwei announced its plan to expand its production capacity of high-efficiency solar cells by building a 32 GW high-efficiency silicon cell facility in Tianfu New Area, Sichuan province of China.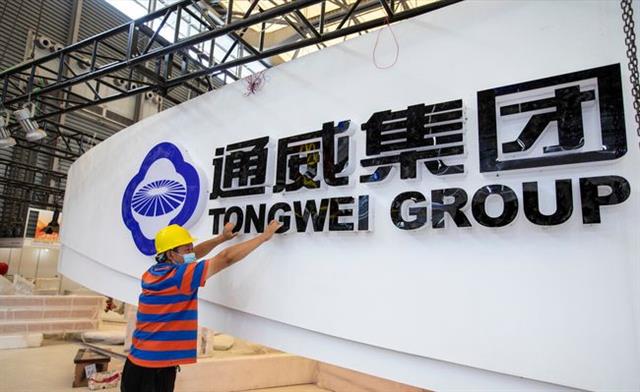 The project will be implemented in two phases, with an estimated total investment of 12 billion yuan.
For phase one, a 16 GW cell facility with an investment of about 6 billion yuan will be constructed. It is planned to be put into production by the end of December 2023. The second phase of a 16 GW cell project will be launched at an appropriate time according to the agreement.
Tongwei stated that it is the company's goal and vision to build a world-class clean energy provider. The project is in line with the company's mid-term plan for the development of solar cell business to consolidate the Tongwei's market position.
The cell maker attaches great importance to R&D. It has invested a lot on next-gen technologies, such as HJT and TOPCon, and achieved desirable results. 
According to Tongwei, the company will begin the mass production of next-gen solar cells when the time is ripe.
Solarbe noticed that the investment volume per gigawatt on this project is as high as 375 million yuan (≈59.1 million USD). It is evident that the company has chosen to build an n-type high-efficiency cell facility.
As for the specific technical route, some believe that there is a better chance Tongwei will choose HJT.