On April 27, leading module manufacturer Trina Solar released its 2021 annual report. Its operating revenue amounts to RMB 44.48 billion yuan, a year-on-year increase of 51.20%. The net profit attributable to the parent company was RMB 1.804 billion yuan, up 46.77% year-on-year.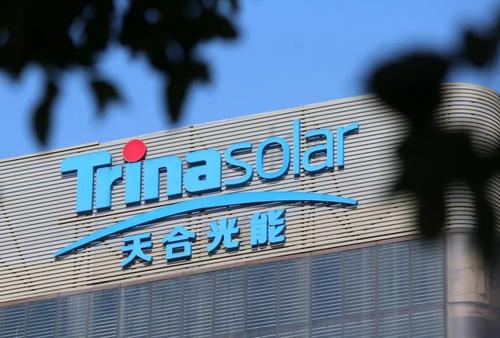 Solar module business, the company's major source of income, contributed RMB 34.395 billion yuan to the revenue, a year-on-year increase of 55.97%. Trina Solar's other businesses include system products, solar system development, and storage, etc., which account for 22.67% of the total revenue.
Affected by the soaring price of raw materials, the overall gross profit margin decreased by 1.83 percentage points to 14.14%. The gross profit margin of the company's modules decreased by 2.47 percentage points to 12.43%. However, Trina Solar displayed excellent cost management, so the net profit margin only decreased slightly by 0.03 percentage points to 4.16%, and remained relatively stable.
In 2021, Trina Solar shipped 24.8 GW of modules globally, rising by 56%. According to PV InfoLink, Trina Solar ranked second in global module shipments in 2021. It is worth noting that its shipment of large modules has ranked top one in the world.
At present, the company has established a comprehensive distribution network all over the world. With premium quality and services, the company's brands like Vertex, Trina Home and Trina Blue have been widely recognized by customers globally.
During the reporting period, Trina Solar launched its Vertex ultra-high power modules, which are equipped with a number of forward-looking and innovative technologies such as 210 mm wafers, high-density packaging and MBB.
Its Vertex module has outperformed its peers and bagged three awards at the Solarbe Test Award Ceremony.
To improve the performance of its modules, Trina Solar has spent RMB 2.55 billion on R&D and received 362 patents in 2021. The company's n-type i-TOPCon cell's commercial efficiency has surpassed 24.5%, leading the industry both in efficiency and yield.
By the end of 2021, the module maker has accumulated 35 GW of cell production capacity and 50 GW of module production capacity. The production capacity of large wafers sized 210 mm take up over 70%.
In 2022, the company's planned capacity for cell and module is 50 GW and 65 GW respectively.