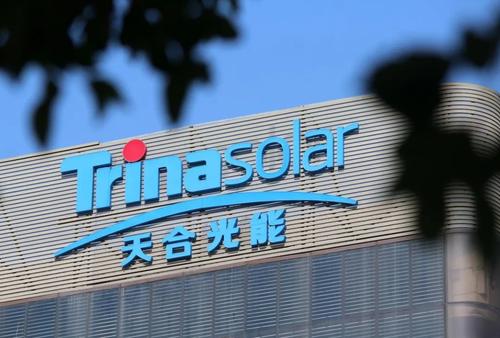 Chinese leading module manufacturer Trina Solar released its performance report yesterday, revealing an expected operating revenue of RMB 44.49 billion yuan in 2021, up 51.23% year on year; The net profit attributable to the parent company was RMB 1.876 billion yuan, a YoY increase of 52.64%; The non net profit attributable to the parent company was RMB 1.647 billion yuan, up 48.10%.
The company said, during the reporting period, the global photovoltaic industry achieved leapfrog development, the industry has been promising with strong market demand, and market share continued to gather to leading enterprises. The company also further improved the market share of the company's photovoltaic products and achieved a significant increase in operating revenue compared with the same period last year by virtue of its 210mm products.
Due to the company's leading and unwavering layout in the distributed market, the construction of digital energy Internet, and the vigorous development of residential and industrial and commercial markets, the sales of the company's distributed business increased significantly, making a great contribution to the growth of the company's operating revenue and net profit.