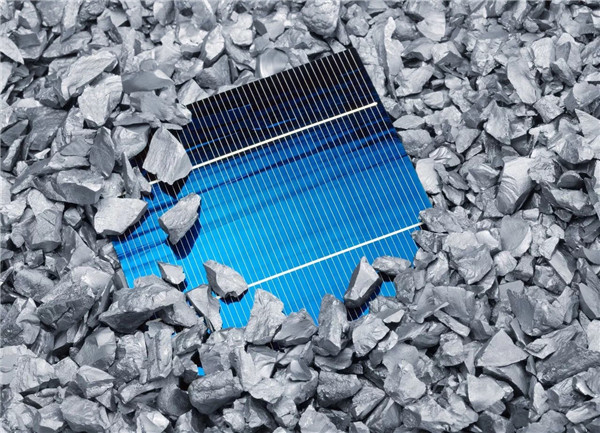 In 2022, the price of silicon material did not gradually decline as expected, but hit a new high. In this special period, silicon material hoarding has also become a common operation of photovoltaic downstream enterprises.
Last week, the highest transaction price of monocrystalline silicon has reached RMB 300 yuan/kg, caused an uproar in the market. The price hit a new high this week, with the highest transaction prices of polysilicon prime for mono, polysilicon prime for multi and recharging all exceeding USD 44.37 yuan/kg, and the highest price soared to USD 45.11 yuan/kg.
According to Silicon Industry of China Nonferrous Metals Industry Association, it on the one hand, resulted from an plant accident in Xinjiang, which affected other local silicon material plants to varying degrees; on the other hand, many silicon material factories arranged routine equipment maintenance in the third quarter, deteriorated the short supply of silicon material in the market.
The market situation also triggered some enterprises to react by securing more orders. Recently, leading enterprises have successively issued long term orders for silicon materials, and Tongwei alone has signed four long sales orders with Gaojing, Yunnan Yuze, Meike Silicon and Shuangliang respectively from June 17 to July 1, securing 855,800 tons of silicon materials, with expected sales volume of USD 31.03 billion (excluding tax).
On July 12, Xinte signed an eight-year long contract with Shuangliang for the year ending 2030, with a scale of 209,100 tons and an expected total sales of USD 7.65 billion.
So far in 2022, the total scale of long-term silicon materials orders has reached 1.2913 million tons, with uncertain prices, the expected sales could exceed USD 44.37 billion. Among them, Daqo, Tongwei and Xinte are main sellers, and Shuangliang leads among six major buyers with a procurement scale of more than 420,000 tons.
Downstream enterprises also intensively joined the game by participating as silicon owners. Up to now, at least 11 silicon wafer and battery module enterprises have "owned" silicon materials, in the form of equity participation or self construction.
Among the battery module enterprises, Longi, JA Solar, Jinko Solar, Chint and Aiko Solar have invested in different silicon material enterprises including Tongwei, Xinte, Qinghai Lihao and Gaojing. While Risen, Jolywood, Trina Solar and many more chose to construct their own silicon-wafer-cell-module integration factories to solidify their industrial positions.