Brazil's solar installed capacity has reached a milestone of 22 GW, with over 2 million photovoltaic (PV) solar systems installed throughout the country.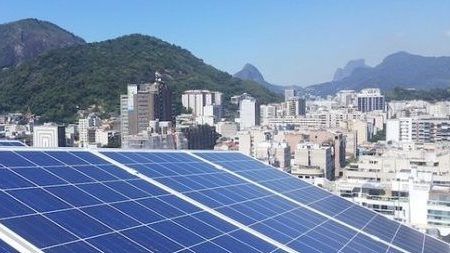 These installations encompass a wide range of structures such as rooftops, facades, and small plots of land. The achievement of these numbers signifies a remarkable progress in Brazil's solar energy sector, as confirmed by the Brazilian Photovoltaic Solar Energy Association (Absolar).
Bárbara Rubim, Deputy CEO of Absolar, highlights that beyond the tremendous growth potential in the sector, these numbers reflect the increasing interest among Brazilian consumers to generate their own energy. By doing so, they not only reduce their electricity bills but also contribute to the sustainable development of the nation.
Solar power has recently surpassed wind energy to become Brazil's second most important energy source. Currently, solar energy accounts for 14.3% of the country's total installed power, placing it just behind hydroelectric power, which stands at 51%.
Projections for 2023 indicate further growth in solar energy production, with expected ranges of 25 to 28 GW, building upon the nearly 18 GW of installed power achieved in 2022. Furthermore, an additional 10 GW of capacity is anticipated to be installed this year.
Angel Cancino, a research analyst at S&P Global Commodity Insights, predicts that Brazil is positioned to add 65 GW of solar energy within the next seven years. This growth will be driven by utility-scale systems accounting for 44% and residential and commercial installations contributing the remaining 56%.
According to Absolar's survey, the 2 million PV systems currently serve approximately 2.6 million consumer units in Brazil. However, this represents less than 3 percent of the country's total number of consumer units, indicating substantial untapped potential.
The survey also reveals that PV technology has reached 5,530 municipalities across Brazil, with prominent participation from states like Minas Gerais, São Paulo, Rio Grande do Sul, and Paraná.
With a goal to extend this technology to all 5,570 municipalities by year-end, Bárbara Rubim expresses optimism due to increasing government programs promoting solar energy, including the integration of solar generation in public buildings.
Absolar remains confident in achieving this objective and further advancing Brazil's solar energy sector.