The event, jointly held by Chinese Renewable Energy Industries Association (CREIA), China Energy Research Society and China Africa Renewable Energy Innovation Alliance, officially kicked off in Beijing on Tuesday, to further explore successful demonstrations of renewable energy development and international cooperation in Africa so to achieve win-win cooperation in renewable energy industry.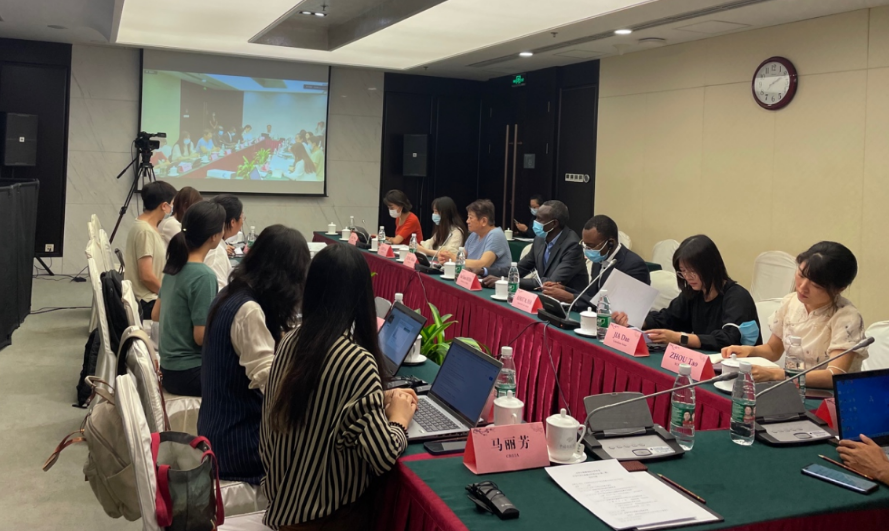 The event was the second session of the theme conference under Prospect and Demand Analysis of Renewable Energy Resources Development in Africa, which aims to promote the healthy and rapid development of China Africa renewable energy industry cooperation. Dan Li, Executive Secretary General of Renewable Energy Special Committee of CREIA, presided over the meeting.
Onsite attendees include Saad Hamat Moussa, Counselor and Visa Officer of Chadian Embassy in China; Yi Chen, Project Director of ClimateWorks Foundation Beijing Office, and Jing Song, Project Manager and Researcher of Sustainable Investment Department of World Resources Institute etc; as well as Alexander Demissie, Managing Director of China Africa Advisory and some others executives joined online.
Jing Song opened the session by sharing the situation and actual cases of low-carbon transformation promoting sustainable development in Africa. According to Song, the distributed solar potential in sub Saharan Africa could reach 21.87 GW, with 44.50 GW utmost. During the years, China has made great effort in local investment and assistance. Ten low-carbon demonstration zones, as a part of cooperation portfolio, have been planned in this region, of which three have been implemented at this stage.
She also pointed out the great role the Forum on China-Africa Cooperation has played in relevant works, as well as the signing of MoU on Strengthening Cooperation In Energy signed by the National Energy Administration and the African Union Commission in 2018, which also strengthened practical cooperation in energy between the two sides by supporting policy research, energy construction and project cooperation, jointly improved the electrification level of Africa, accelerated energy accessibility, and promoted the sustainable development of energy.
In the past decade, the cost of renewable energy has dropped rapidly, especially solar, which has effectively increased the market share of the industrial chain. As the world's largest renewable energy market and equipment manufacturer, China's solar industry contributes 70% of the modules to the global market, and is expected to meet more demand for renewable energy in various application scenarios in the international market, including Africa. The China photovoltaic poverty alleviation project launched in 2014 can also provide reference for African renewable energy projects, said Song.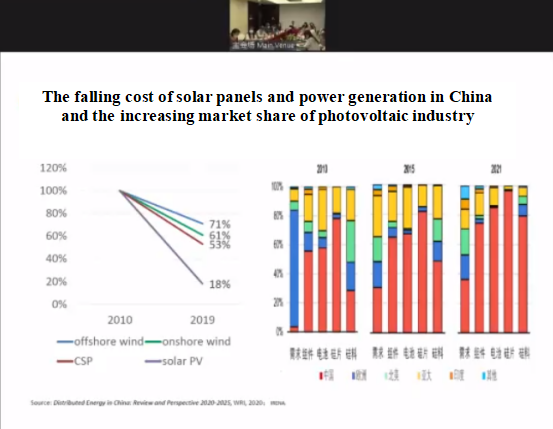 Xin Liu, Project Coordinator of Center for South South Cooperation in Technology Transfer, The Administrative Center for China's Agenda 21 affiliated to Ministry of Science and Technology, talked about modes and challenges of renewable energy technology transfer cooperation. Liu concluded from their previous project experiences and believed that such cooperation is a combination of both demand and challenge, and they should implement their future work with long-term demand as the orientation to realize capacity cooperation and development opportunity.
She also indicated some problems in local renewables development, such as imbalanced allocation of global financial assistance, the stability issue of the political environment and the economic regulations, project scale, and incapability in later project maintenance after construction all affect enterprises or organizations to join the cooperation. Therefore, compared with aid and trade, African local countries prefer to introduce advanced technology through foreign investment.
Alexander Demissie, Managing Director of China Africa Advisory, a consultancy headquartered in Germany, and Dr. Richard Muyungi, Director of Tanzania-based Institute for Environment and Development Sustainability (IEDS) also delivered speeches respectively via online sharing.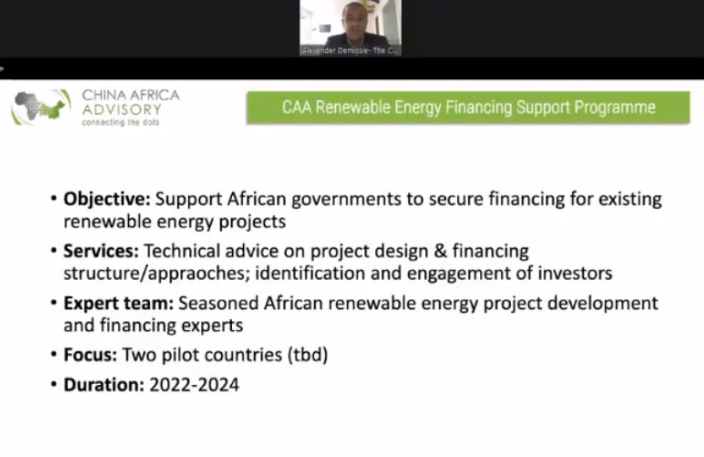 According to Dr. Richard Muyungi, Tanzania currently needs 1,7 GW of electricity and the number could exceed 10 GW with the increment of population, therefore he expects more cooperation with China in renewables in the future, especially in solar, of which the potential is estimated to be 10 GW.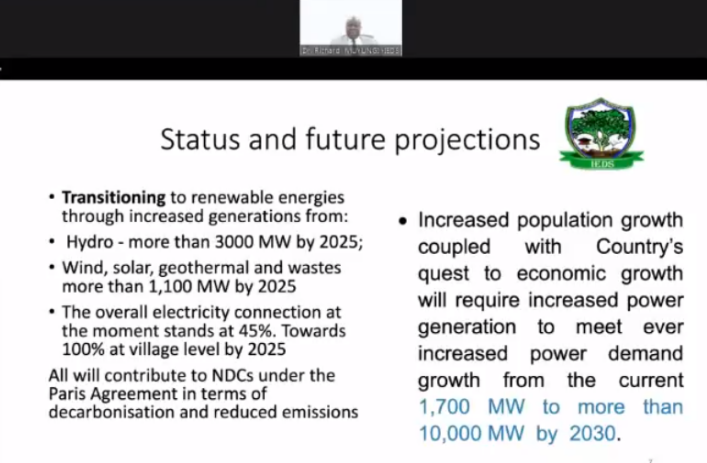 Aihua Teng, former chairman of Poly Solar, shared her personal experience in project development in Africa. The company has constructed projects in more than 40 countries since 2005, by which she believed the major problems are lack of profit model and difficulties in O&M. She thus stressed that relevant departments should carry out more in-depth cooperation with Africa and take lifelong responsibility for the project, and focus on project marketization, localization, improvement of service system and establishment of resource and technology interconnection system.
In the discussion session, Weiquan Wang, Deputy Secretary General of CREIA, also introduced their work and stated the core issues that China and Africa need to focus on deepening industrial cooperation, including policies, funds, industrial foundation, talents, markets, mechanisms and projects. CREIA will also introduce more experience in the upcoming COP27 conference in Egypt this November.