China targets 160 GW of new wind and solar installations in 2023, up by 33% year-on-year, according to China's National Energy Administration (NEA).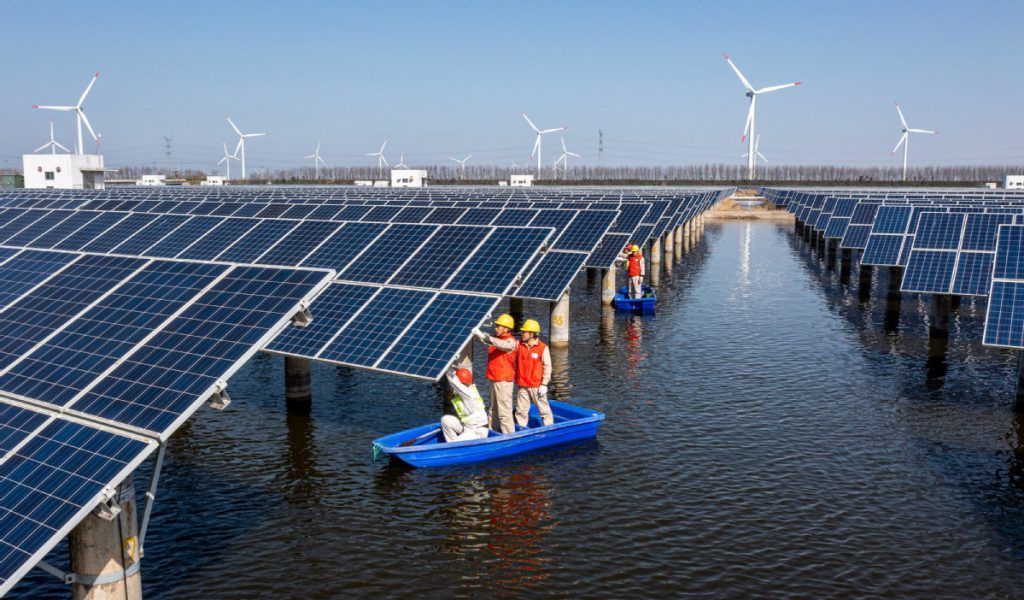 The accumulative installed capacity of wind power is expected to reach 430 GW, and that of solar power will be added to 490 GW, according to NEA's plan.
As one of the pillars of renewable energy deloyment in the 14th Five-Year Plan period (2021-2025), the construction of large-scale wind and solar projects is speeding up in the country.
NEA's data shows that the first batch of wind and solar power bases with 97 GW installation capacity has commenced installation. It is predicted that solar and wind power additions in 2022 will exceed 120 GW, with the total installed capacity crossing 760 GW by the end of last year.
In November, the NEA released data showing China has added 52.6 GW of solar energy in the first nine months of 2022, with the cumulative installed capacity amounting to 358 GW.
Speeding up the deployment of wind and solar power is included in NEA's plan to adjust and optimize the energy structure. Coordinating hydropower deployment and ecological production, and developing nuclear power in a safe and orderly manner are also included in the plan.