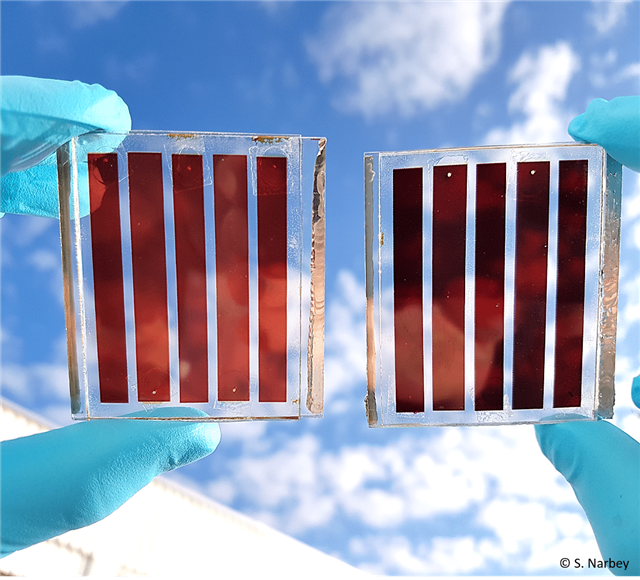 The research team led by Professor Tan Hairen of Nanjing University recently achieved a new height on all-perovskite tandem solar cells and brought the conversion efficiency to 26.4%, surpassing that of single junction perovskite cells for the first time.
The result, certified by international authoritative organization JET, is also comparable to the current highest efficiency of crystalline silicon cells. This new record was published in the latest issue of Solar cell efficiency tables.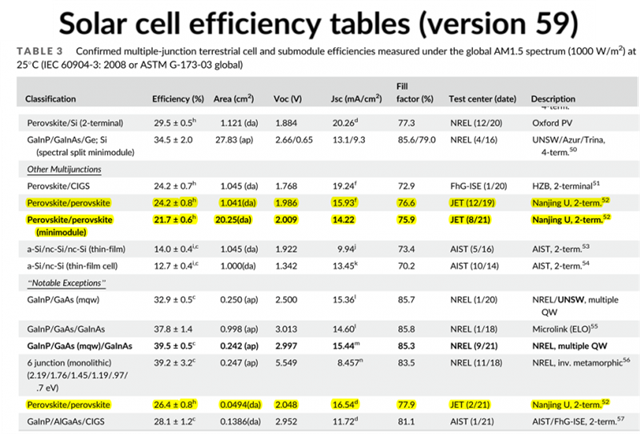 Recently, the team has also made important progress in large-area all-perovskite tandem solar cell modules. A tandem solar cell module with a certified efficiency of 21.7% has been developed by adopting industrialized preparation technology, which is the highest conversion efficiency for large-area perovskite solar cell module.
Up to now, the research group has collected three world records of tandem solar cells, namely, the small-area all-perovskite tandem cells with certified efficiency of 26.4%, the large-area tandem cells with certified efficiency of 24.2%, and stacked cell modules with certified efficiency of 21.7%.