Asia Pacific power markets are the biggest and offer the most potential of any across the world; they dominate global energy and carbon emission trends and are set to become larger than the rest of the world combined. Yet the path to success has now been paved with many more obstacles than before as gas and coal prices soar, geopolitical tensions rise, supply chains are struggling, and project developers are faced with increasing costs and vastly increased revenue risks.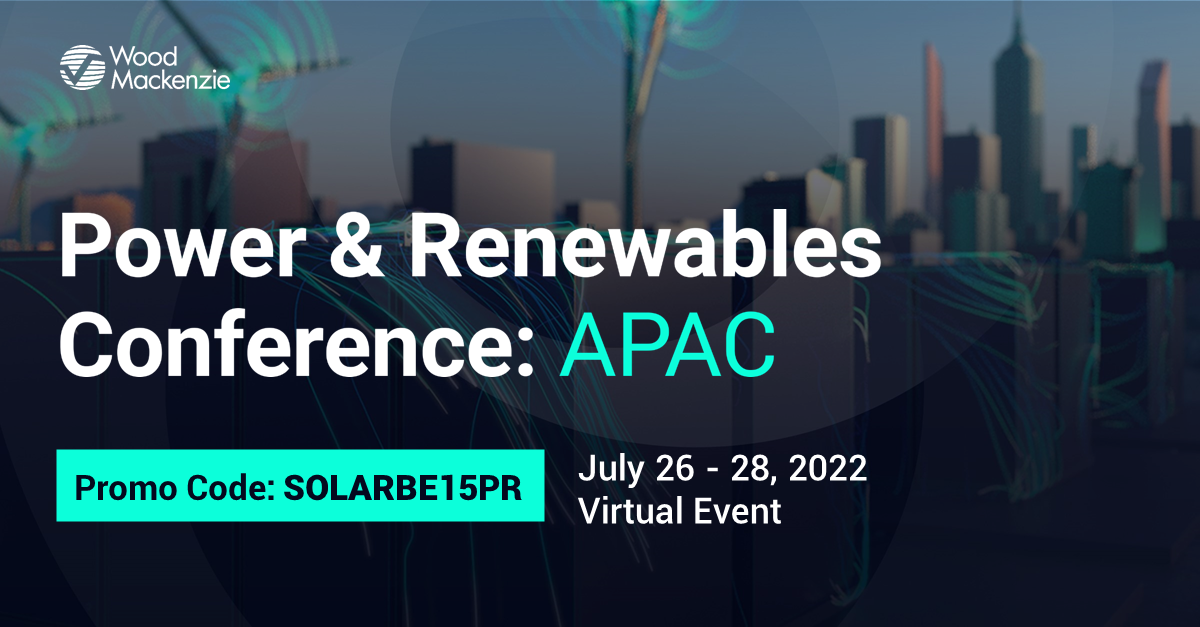 Wood Mackenzie's Power & Renewables APAC Conference 2022 will bring together the leading solar, onshore and offshore wind developers, along with the biggest utilities and investment groups and key regulatory bodies from core APAC markets to shed light on recent changes and addresses the biggest questions arising. The focus will be given to in-depth conversations, emerging trends, and new commercial models with Wood Mackenzie's leading regional analysts plus the key industry players across Asia.
The P&R market in Asia has changed: How can it realise its vast, true potential amongst uncertain geopolitical change?
What opportunities does an unprecedented market ecosystem and renewables boom bring to international and local developers willing to expand their footprints across the region?
How will past emission-reduction targets and carbon need to change to policies for shaping the energy mix in these territories?
Solarbe readers are entitled to a 15% discount on ticket prices with promo code SOLARBE15PR