Duke Energy Sustainable Solutions (DESS) has acquired Pike Solar, a 175 MW solar farm being constructed to serve customers of Colorado Springs Utilities. Duke Energy Sustainable Solutions is a non-regulated commercial brand of Duke Energy.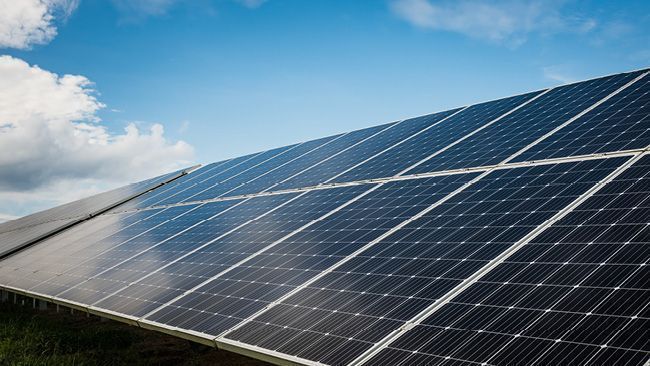 DESS acquired the solar project from JUWI Inc. (JUWI), a global solar power developer.
The project contains more than 414,000 solar modules on about 1,310 acres just outside the city limits of Colorado Springs, Colo. That is enough electricity to power approximately 46,300 homes.
The solar plant is under construction and is scheduled to achieve commercial operation in late 2023.
Under a 17-year agre,ement, Colorado Springs Utilities will purchase the electricity Pike Solar generates. Under the terms of the acquisition, JUWI is responsible for the engineering, procurement and construction of the project. The solar modules are being procured by DESS.
JUWI and DESS will each have operation and maintenance responsibilities. With this addition, DESS has three solar projects in Colorado totaling 248 MW.
"We're pleased to continue expanding our solar portfolio in Colorado," said Chris Fallon, president of Duke Energy Sustainable Solutions. "This project will support the renewable energy goals of Colorado Springs Utilities and allow them to reduce energy costs while providing diverse and cleaner energy solutions for their customers."
"This is an exciting development for us as Pike Solar will be the largest solar facility on our system and represents a significant step on our journey to diversify our energy mix," said Travas Deal, acting chief executive officer for Colorado Springs Utilities. "Projects like Pike Solar are integral to our ability to reach our Energy Vision goal of achieving 80% carbon reduction by 2030."
"The realization of the Pike Solar project marks another milestone in our company's history. Pike Solar is our company's largest single project worldwide. We are pleased to work with Duke Energy Sustainable Solutions, Colorado Springs Utilities Board and El Paso County's local officials to add additional clean and cost-effective generation in Colorado, our home base in the U.S.," says JUWI's Group COO Stephan Hansen.
As one of the nation's top renewable energy providers, Duke Energy has more than 10,500 MW of solar and wind energy.