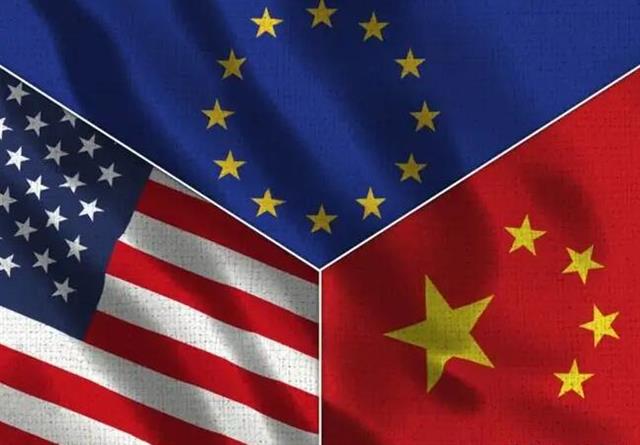 The White House has released a joint cooperation agreement with EU on further strengthening trade and technology with each other on Monday, aiming to "disconnect from China" on some key industries such as solar products manufacturing and shift to Indian market.
The move is almost considered to be a sanction out of envy of China's gains and status in the international manufacturing industry since the country's advanced manufacturing in energy, semiconductor and other fields can meet the rapidly growing market demand, which brought huge profits to Chinese enterprises.
Previously the EU was to step up cooperation with India on solar power, Commission president Ursula von der Leyen announced on a visit there that aimed to strengthen technology and security ties between Brussels and Delhi.
Her visit came as the EU faces the delicate balancing act of trying to prevent dual use technology reaching Russia without stopping exports to India, which has remained officially neutral over the invasion of Ukraine.
"We need to step up our cooperation," von der Leyen said in a speech at the International Solar Alliance. "We can learn from each other how to finance, promote and deploy solar energy." She stressed the need to secure global supply chains for the materials that make solar panels and revealed that there might be a new solar strategy from EU, since concern was mounting in Brussels that the EU is dangerously reliant on China for its solar panels.
In 2008, Europe boasted more than 40% of the world's solar panel manufacturing capacity. But in recent years this has collapsed to just 3%, according to a recent analysis from the Fraunhofer Institute for Solar Energy Systems.
Asian producers now account for 95% of current manufacturing. China alone makes two thirds of solar capacity. India is also seeking to expand its solar manufacturing capacity, as it relies on China for imports.
As a substitute of China, India is also a country with considerable population, which can undertake the manufacturing allocated by developed countries with cheap labor. This is also the case with China's initial rise as a "world factory". However, with the change of technology and industrial development, relying solely on cheap labor as an industrial advantage and transferring rashly is bound to increase the education and training costs of labor in the newly transferred areas, and speed up the time of product manufacturing and circulation. For capital, the higher production cost after the transfer has reduced a big part of the residual value of their products, which is unacceptable to capitalists.
The U.S. has proposed to set up a completely independent solar industrial chain for the sake of getting rid of China's export a year ago, however, it takes much more to finish the cake with current capacity and impractical ambition.