Portuguese electric utilities company EDP inaugurated last Friday its floating solar power plant in the country's south. The project is considered the largest in Europe on a dam reservoir.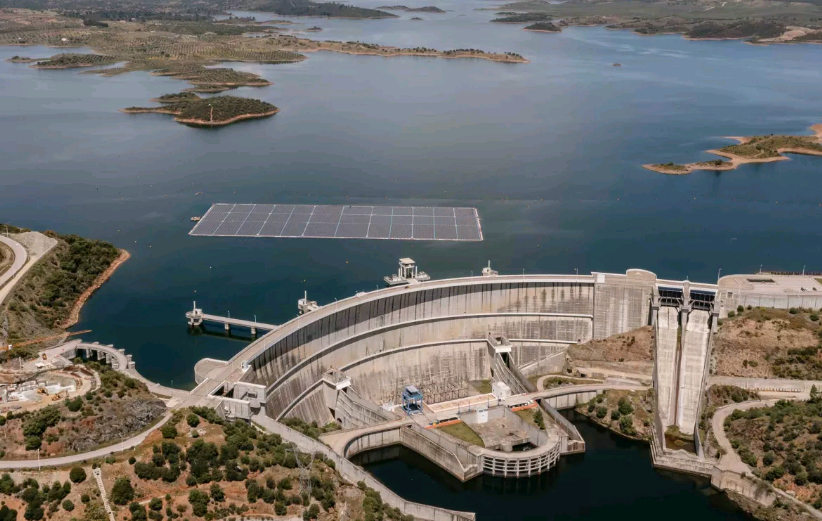 The power plant is consisted of 12,000 solar modules installed on the Alqueva reservoir, the largest artificial lake in Europe.
With an installed capacity of 5 MW, the power plant is able to produce around 7.5 GWh of clean power per year and meets the electricity demand of over 30% households in the south of Portugal.
"Alqueva is today an example of innovation and sustainability, (…) a global pioneer in floating solar technology, which is a landmark leap in the expansion of renewables and in accelerating the decarbonisation process," CEO of EDP, Miguel Stilwell d'Andrade, said.
"The bet on hybridization, by combining electricity produced from water, sun, wind and storage, is a logical path of growth in which EDP will continue to invest — it allows us to produce cheaper energy, optimizes resources and with minimal environmental impact," he added.
The project involves a total investment of six million euros. It combines solar and hydroelectric energy from the Alqueva dam.
This project will reinforce energy production from this reservoir, being capable of producing 300GWh annually, supplying 92,000 homes and avoiding the emission of more than 133,000 tons of CO2.
EDP plans to expand the project and aims to make it the largest floating solar plant in the world. The installation of a battery system is also planned, with a nominal power of 1 MW and a storage capacity of around 2MWh.