General Motors (GM) yesterday announced the establishment of a new business unit called GM Energy to create an ecosystem of energy management products and services. SunPower, among others, has agreed to work with the new unit to develop and offer customers a home energy system.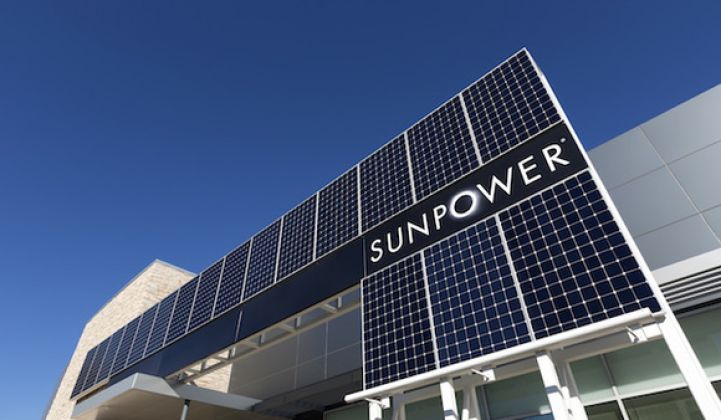 The home energy system will consist of integrated EV and battery solutions, solar panels and home energy storage, said GM in a statement.
A primary feature of the system is expected to enable drivers to deliver power to their homes with the battery in their EV, so that they can power their home's necessities in a blackout or draw from stored energy during peak rate times.
SunPower, one of the leading solar energy services provider in the U.S., will become a preferred installer for the home energy system and offer customers an option to add solar to their home.
The home energy system will be made available alongside the retail launch of the 2024 Chevrolet Silverado EV, expected to begin production in fall 2023.
GM Energy includes the newly launched Ultium Home and Ultium Commercial, as well as the existing Ultium Charge 360.
The new division aims to offer cohesive energy management for home, commercial and EV customers, with solutions ranging from bi-directional charging, vehicle-to-home (V2H) and vehicle-to-grid (V2G) applications, to stationary storage, solar products, software applications, cloud management tools, microgrid solutions, hydrogen fuel cells and more.
GM Energy's services are said to also enable the sale of energy from EV and stationary storage batteries back to utilities during peak periods.
"The reliability of the U.S. electrical power grid has never been more important," said Travis Hester, vice president of GM EV Growth Operations. "GM Energy has the opportunity to help deliver sustainable energy products and services that can help mitigate the effect of power outages and provide customers with resilient and cost-effective energy management."
"GM Energy's mission is to offer customers access to a full suite of energy products and services, including solutions beyond the vehicle, accelerating the seamless transition to an all-electric future," he added.
Other large-scale companies that are working with GM Energy include Pacific Gas and Electric Company (PG&E), Con Edison, Graniterock and New Hampshire Electric Cooperative (NHEC).