Risen Energy yesterday said in a statement that n-type cell module will be the main production of the company's future newly added capacity and will bring out more products with heterojunction technology, considering the conversion rate of p-type cell is approaching to the theoretical limit.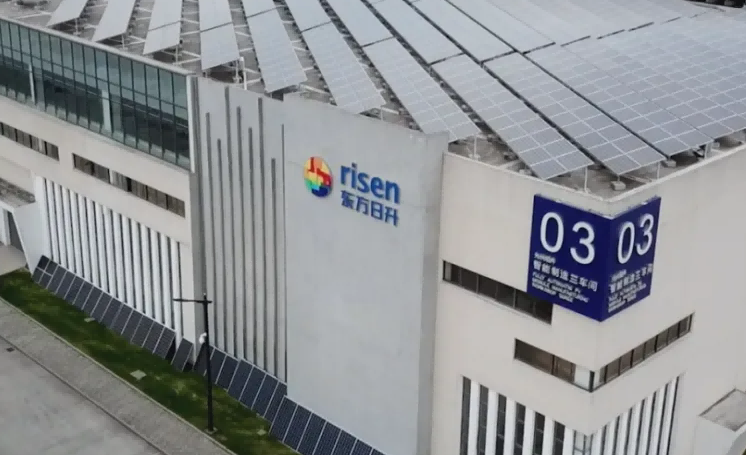 Current p-type solar technology has entered into an iterative period, with product life cycle reaching the full period. Comparing with traditional p-type solar technology, there is more to explore on conversion efficiency of n-type, said Risen.
The company has recently planned 15 GW n-type ultra-low carbon efficient heterojunction cell and 15 GW high-efficiency solar module capacity in Ninghai, Zhejiang Province. Now the equipment bidding for the phase I (5 GW n-type heterojunction cells and 10 GW modules) project has been completed, and will be put into operation from April next year. The company is also actively using its own funds to accelerate the progress.
The heterojunction cell pilot line is located in Jintan, Jiangsu Province, with about 500 MW per year, mainly used for experimental verification. At present, the average efficiency of the cell produced in this line could reach 25.2%, with yield rate of 98.5%. The pilot line mainly uses silicon wafers with thickness of 120 μm, together with mass production tests for wafers of 100-110 μm. Currently, such tests have been expanded to wafers below 100 μm.
Risen believes that the current silicon material price is still in an irrational state, mainly caused by unbalanced supply and demand. The situation may gradually return to a relatively normal state with more silicon material capacity released and better matching of upstream and downstream capacity.
Notably, the company also plans to invest in the grid load storage integration demonstration project of the incremental distribution grid in Guyang, Baotou City through its wholly-owned or controlled subsidiary. The manufacturing sector of the project, namely, the "load" part, includes metal silicon, silicon materials, silicon pulling and module projects. The metal silicon project and module projects have been reviewed and approved by the board of directors and the general meeting of shareholders, which are now under construction. The others will be decided based on prudent considerations and market conditions.