The cost of metalization for heterojunction solar cell is projected to decrease by 37.5% by the first half of 2024, according to Dr. Yang Bochuan, the General Manager of Risen Energy's HJT Division, who expressed his insights during an event organized by the China Photovoltaic Industry Association (CPIA) in Xuancheng, Anhui Province.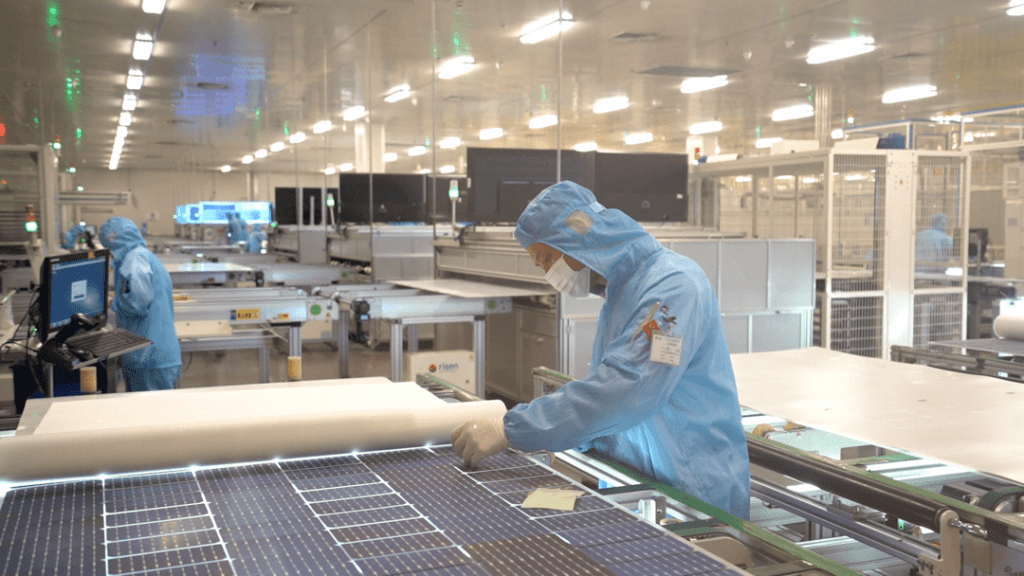 Dr. Yang emphasized that in the era of carbon neutrality, HJT technology enables low-carbon footprint and cost-effective electricity production. However, he acknowledged that the high cost of metalization, along with factors such as wafer prices, module technology, and target material costs, have been impeding the large-scale commercialization of HJT technology.
During the event, Dr. Yang unveiled Risen Energy's perspective on future developments in HJT metalization. According to the company, the metalization cost for HJT cells is expected to decrease from the current level of 0.08 RMB per watt (W) in the third quarter of 2023 to an estimated 0.05 RMB/W by the first half of 2024.
This positive trend can be attributed to technological advancements that will lead to reduced silver consumption and silver content per watt.
Risen Energy has consistently focused on developing commercially viable, high-performance, and cost-effective HJT products. The company has been proactively investing in research and development to further optimize HJT-related technologies and streamline production processes. This strategic approach ensures that Risen Energy is well-positioned to achieve large-scale production of HJT cells and high-efficiency modules in the future.
In previous milestones, Risen Energy completed the installation of the first production line equipment for zero-busbar (0BB) cells in February 2023.
Just a few months later, the company achieved an impressive feat by producing over 300,000 HJT cells in a single day on June 27th.
Moreover, as of June 30th, the production line exhibited a testing output of up to 340,040 cells per day, with a utilization yield of no less than 98.5%. Risen Energy currently produces G12 half-cut cells with a thickness of 110μm, boasting an average efficiency of 25.5% and champion cells with an efficiency reaching up to 26.0%.
In addition to the progress in cell production, Risen Energy continues to push the boundaries of technology to enhance the power and efficiency of its HJT modules.
Thanks to ongoing research and innovation, the company's HJT Hyper-ion solar modules now achieve a maximum power output exceeding 741.456W, with an efficiency rating of 23.89%.
Risen Energy has also obtained several industry-first patents for its HJT modules, including the 0BB cell, 90μm cell, silver consumption of less than 10mg/W, etc. These advancements further facilitate the large-scale production of highly efficient and low-carbon solar panels to meet market demand.