The International Solar Energy Research Center Konstanz e.V. (ISC Konstanz), has recently secured two new orders for the transfer of current n-type solar technologies, with a third order in the finalization stage.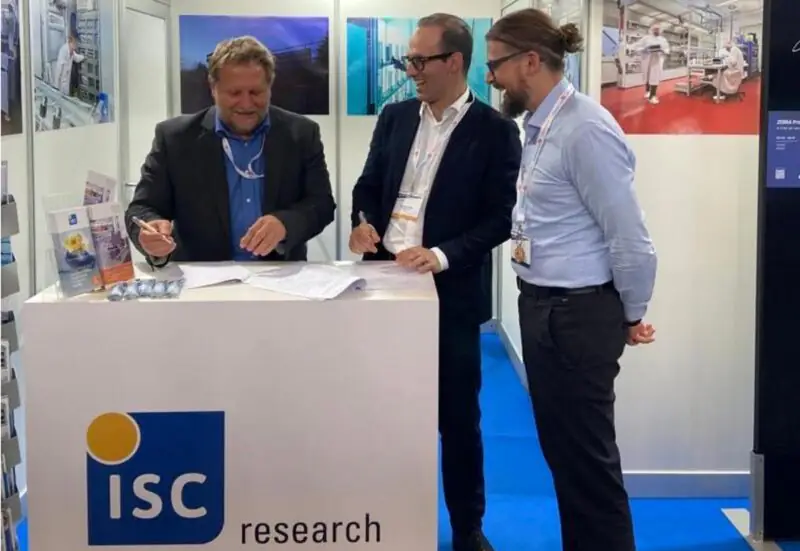 These developments underscore the institute's growing reputation as a key player in advancing technologies for modern solar cell and module factories.
ISC Konstanz participated in the EU PVSEC 40 in Lisbon, where 18 of its scientists engaged in industry exchanges. During the event, board members Dr. Radovan Kopecek and Dr. Florian Buchholz signed a license agreement with Italian solar manufacturer FuturaSun.
This agreement involves the transfer of 1 GWp of poly-ZEBRA technology developed by ISC Konstanz. The poly-ZEBRA technology is notable for its bifacial IBC solar cell, achieving efficiencies of 25 percent and more.
The cell's cost-effectiveness is attributed to the use of copper in a screen printing process, significantly reducing silver consumption compared to standard processes.
FuturaSun plans to initiate production in China, with module production slated for Italy.
In parallel, ISC Konstanz reached an agreement with an Indian company in early September for the introduction of TOPCon solar technology in a northern Indian factory.
Looking forward, ISC Konstanz aims to establish large-scale, cost-effective solar technology production in Europe. Collaborating with German mechanical engineers and local partners, the institute is positioning itself as a leader in modern and application-oriented solar technology.
Dr. Radovan Kopecek, co-founder and board member of ISC Konstanz, expressed his enthusiasm for these developments, stating, "FuturaSun and ISC Konstanz have joined forces to bring the 'holy grail' of silicon cell technology into production – the bifacial back-contact solar cell with passivating contacts, and at a low cost of manufacture. The Cu screen-printed bifacial polyZEBRA is expected to revolutionize the PV industry in terms of low-cost 'double-poly' solar cells with cell efficiencies of over 25 percent."
As ISC Konstanz expands its global presence, the institute remains dedicated to pushing the boundaries of solar technology and contributing to the broader goals of the solar industry.