In August 2022, JA Solar entered into new collaboration with UNHCR, the UN Refugee Agency, to support UNHCR's work in Sustainable housing and settlement area including renewable energy for forcibly displaced population. The contribution was enough to provide about 500 families with solar lanterns that brings light for refugee families and children to study at night.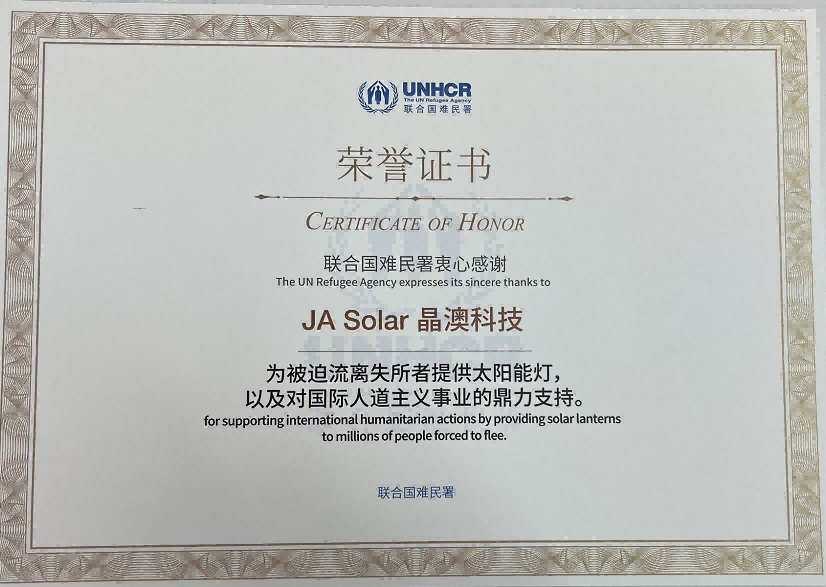 Vanno Noupech, UNHCR Representative in China, stressed that there are significant unmet needs in addressing the global displacement issue. Private sector has a greater role to play in devising long term solutions, especially in the areas of green energy and climate actions. He expressed UNHCR's interest to deepen the cooperation with JA Solar, through financial and technical contribution, in jointly providing green energy for millions of people who are forced to flee their homes.
At JA Solar, we believe UNHCR's work in the past 71 years is in line with our mission of "developing solar power to benefit the entire human race". Through strengthened partnership between two sides, JA Solar hopes to make its unique contribution to provide humanitarian assistance to refugees and forcibly displaced population around the world.