Solar module manufacturer JH Solar made their debut during the China (Jinan) International New Energy Industry Expo 2022 held in Jinan City, Shandong Province from July 23rd-25th to exhibit their latest module products and advanced technologies.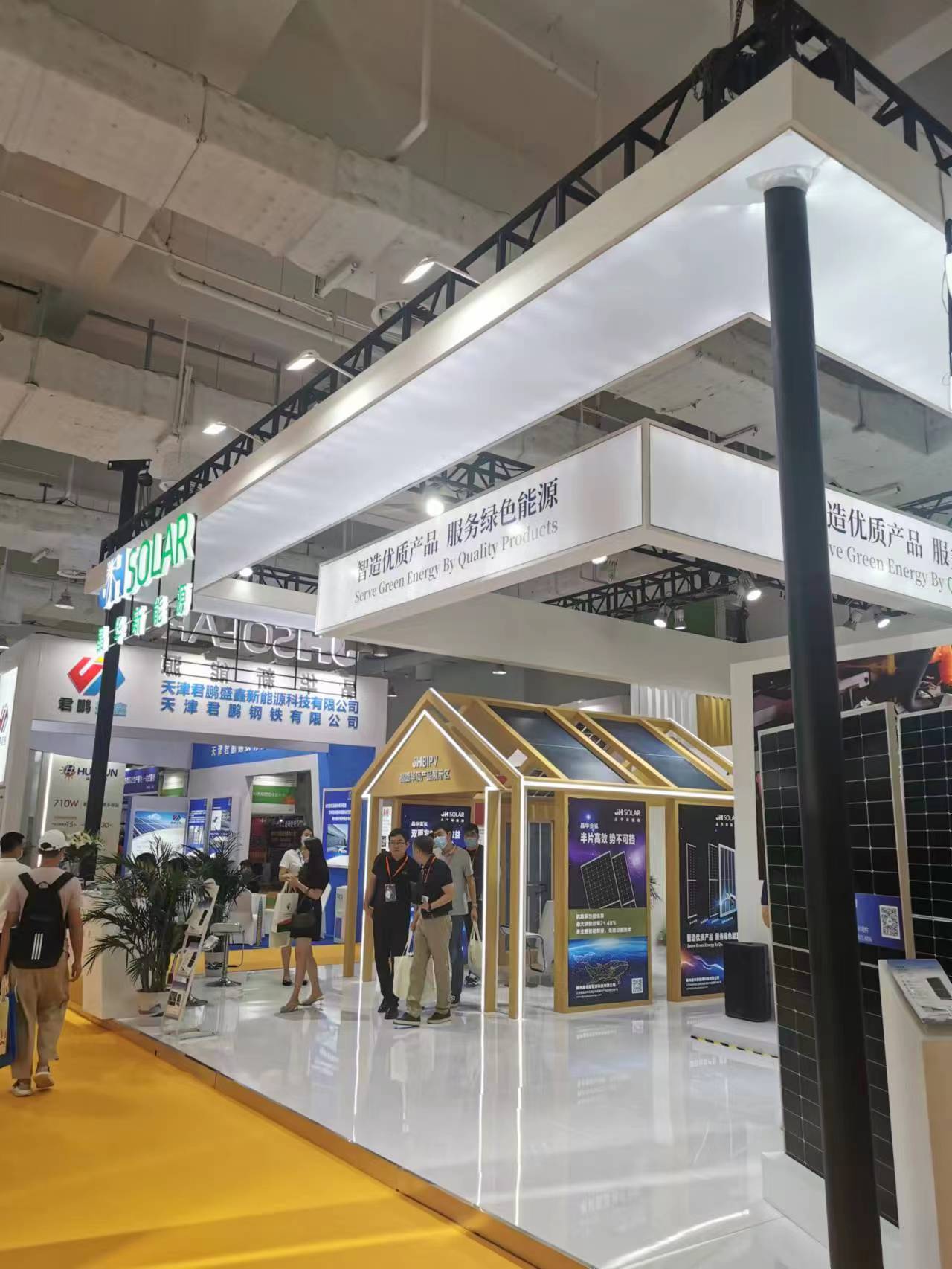 Image: JH BIPV showcased at the event
Apart from Golden Shark, Blue Shark and Black Shark series modules, JH Solar also unveiled their BIPV product JH BIPV.
BIPV applications have expanded from rooftop to curtain wall, sunshade, platform, carport and other scenarios. Thus to better participate in the market, JH Solar launched photovoltaic building integration system solution JH BIPV to fulfill more needs from end users.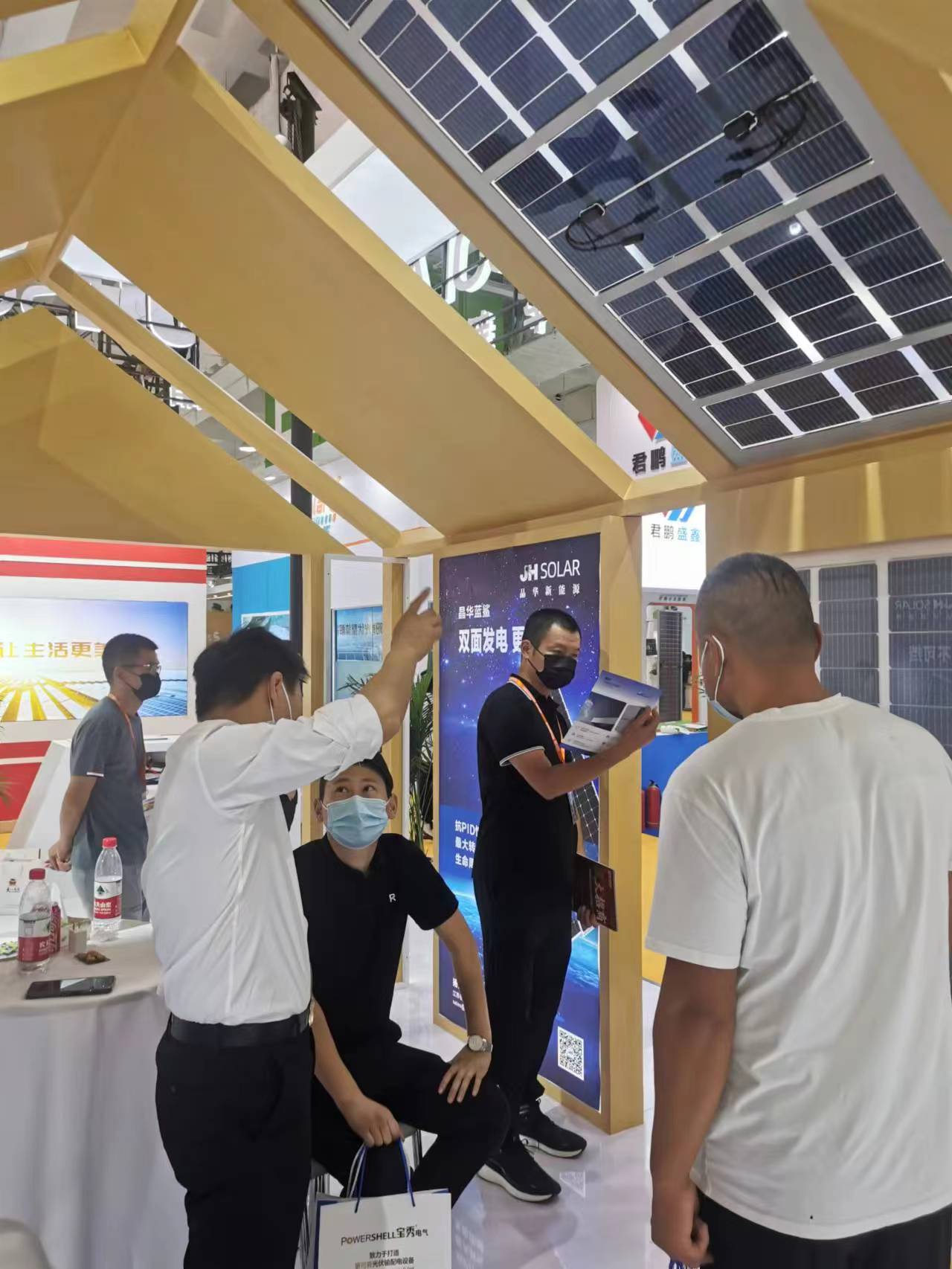 Image: JH BIPV showcased at the event
JH BIPV is endowed with multiple technical advantages, on the basis of meeting architectural aesthetic and lighting requirements, it's also safety performance satisfying. Together with long life span, green and environmental design, land-saving features, it can effectively reduce building energy consumption and temperature rise of walls and rooftop. Its crystalline surface, mainly used in building wall facade, can be customized and maintained with low costs, and the whole structure applied with double glass modules and aluminum alloy frame integrated design.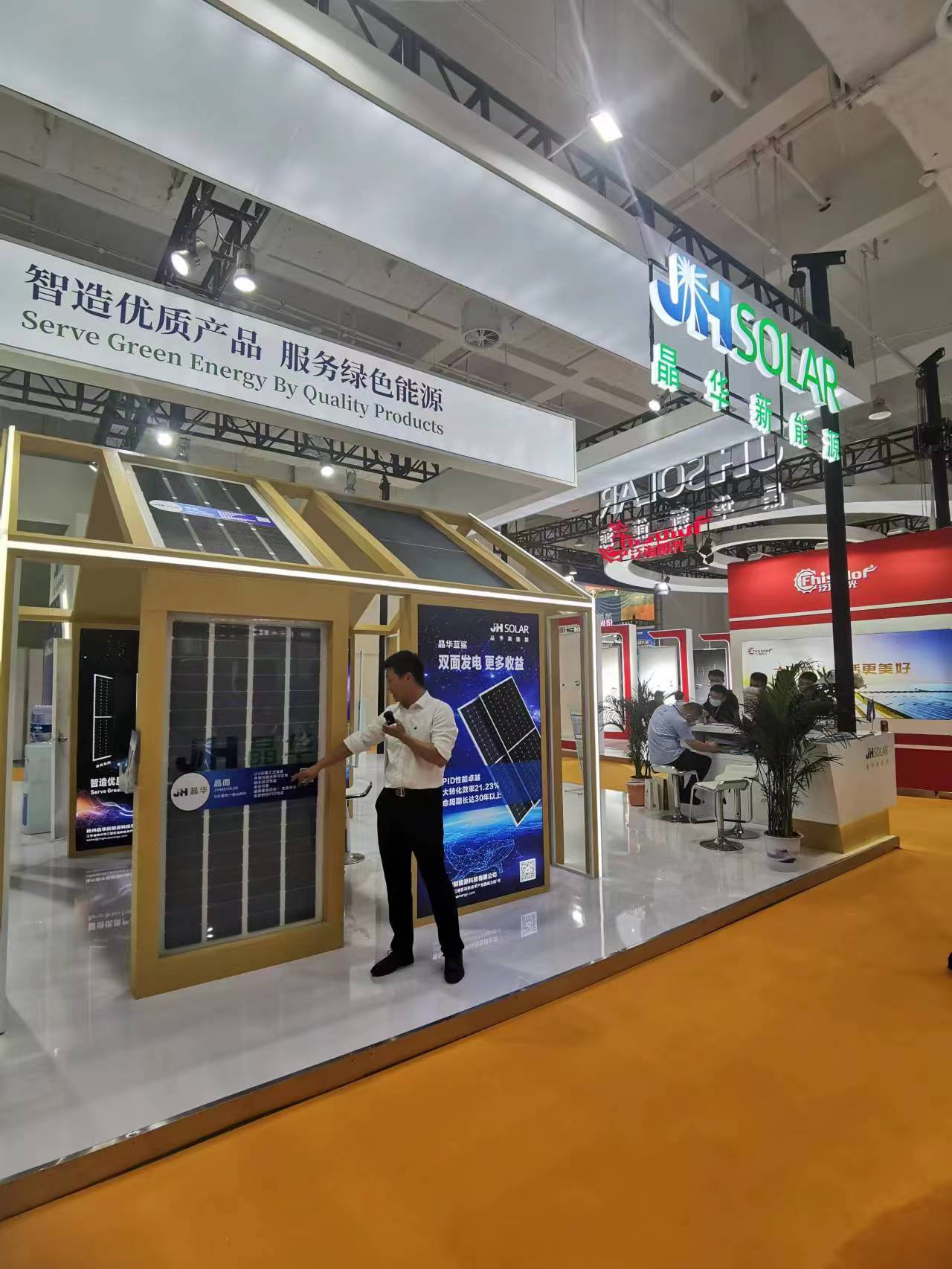 Image: JH BIPV showcased at the event
JH BIPV can be installed on the rooftop of the building as the lighting roof for its light transmittance adjustment function, it can also replace the original color steel tile roof. The product has 30-year power generation life, and has demonstrated with excellent performance of damage-resistance during installation and maintenance.
About the Expo
Founded in 2007, China (Jinan) International Solar Energy Utilization Conference and International New Energy Industry Expo has been successfully held for 17 consecutive sessions. With the brand characteristics of "effectiveness, professionalism, innovation and authority", the conference has become a national event with high specifications and great influence, and has attracted participation of many domestic and foreign peers. The sessions in this year were held in Jinan High-Tech International Convention and Exhibition Center from July 23-25, 2022, on the theme of "Golden Sunshine, Clean Energy, Dual-Carbon Leadership, Green Development".