On May 20th, perovskite module manufacturer Microquanta launched its large-format perovskite module Alpha, which marks China's first hundred-megawatt commercial production of perovskite modules.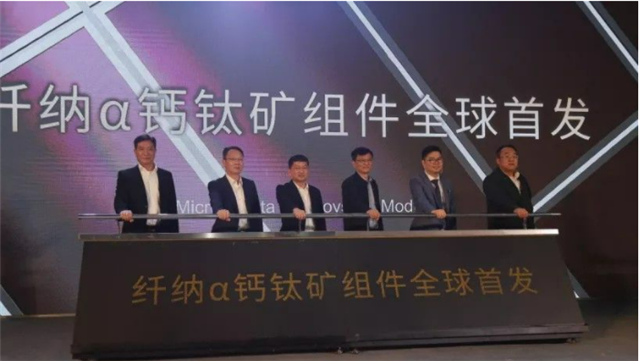 The production of Alpha modules adopt solution printing technology that the company has developed. The modules boast high power, high stability, low temperature coefficient, reduced hot spot effects and less prone to cracks.
The Alpha series come with four models with different power outputs of 115W, 120W, 125W, and 130W. And the modules, whose dimensions are 1245*635*6.4mm, are believed to be the world's largest commercial perovskite products.
The series, according to Microquanta, are also the world's first perovskite modules designed for ground-mounted solar PV projects. They are able to provide linear power output warranty for 25 years, as the company has solved the stability problems of perovskite modules.
So far, Microquanta has refreshed the conversion efficiency records of perovskite modules for seven times. It is also the world's first company to have obtained stability certification for perovskite modules.
The launch of the Alpha modules is believed to march the start of the industrialization of perovskite modules.