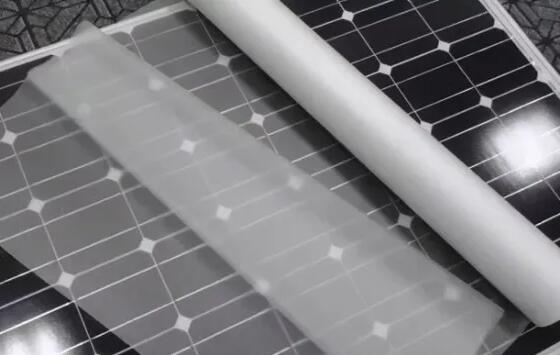 Raw materials shortage has been hitting the industry since the beginning of 2022, including sectors of silicon, auxiliary materials such as EVA and backsheet. Facing this promising market of terminal demand, enterprises need to find a prompt solution for development.
Why raw materials prices keep rising?
The upstream raw materials of photovoltaic EVA are petroleum derivatives such as photovoltaic resin, and the price of petroleum materials will fluctuate with the international crude oil price as well as unstable political and economic situation, which aggravates the shortage of market supply. Moreover, due to its high production process requirements and overlong capacity release cycle, mainly 4-5 years, demand always remains greater than increment.
In the production cost of photovoltaic EVA and backsheet, direct materials account for nearly 90%, and the rest lies in manual manufacturing and other expenses. Thus the price of raw materials directly determines the product price and enterprise's profit. The annual report of several packaging material enterprises in 2021 clearly revealed their stumble due to rising price of raw materials.
According to EVA film manufacturer First's annual report 2021, due to the rising prices in EVA particles, backsheet resin and other related commodities, the operating costs of solar EVA and backsheet increased by 59.43% and 42.08% YoY, while the gross profit margin decreased by 3.38% and 7.32% respectively.
Last month, high-tech film technology company Shanghai HIUV New Materials Co., Ltd stated that the price of EVA resin was still at a relatively high level in history. The company also saw increased operating cost by 130.34% in its performance report 2021 due to the sharp rise EVA/POE resin.
Jiangsu Eastern Shenghong Co., Ltd also witnessed operating cost increased by 31.91% year-on-year in 2021, and the selling price of EVA increased by 90.34% and 85.50% year-on-year in the first and second half of the year.
The booming development of NEVs also aggravated the tight supply of PVDF film on solar backsheet, which leads to a sharp increase in the consumption of PVDF resin for lithium battery, with higher price than that of photovoltaic grade PVDF.
Cybrid Technologies also pointed out in its announcement that in 2021, the operating cost of solar EVA and backsheet up by 65.67% and 15.64% YoY, with gross profit margin down by 4.59% and 4.39% respectively. Crown Material stated that the growth of the company's total profit in last year was less than that of operating revenue.
Seeking alternatives may be a breakthrough
Faced with the shortage of PVDF supply and rising prices, enterprises may need to find product substitution and reduce production costs.
The FFC double-sided coating developed by Jolywood, without using PVDF, has been remaining a stable supply and sales volume in 2021; Cybrid Technologies has started to produce PPF and FPF backsheets on the original equipment, which shows a higher gross profit than that of KPF backsheet; First's CPC also highlights higher value in supply stability and cost since it's not limited by upstream raw materials supply; Crown Material also said in this year's stock prospectus that the company's raised funds will be mainly used on BO fluorine-free backsheet production, which is more environmentally friendly.
While solar modules are constantly updated, packaging materials, as a supporting industry, should also be continuously optimized and upgraded to improve power generation efficiency. At present, though transparent EVA occupies the mainstream, it can not meet the improvement of module efficiency with poor performance, which may result in gradual market share decrease.
According to the statistics of China Photovoltaic Industry Association (CPIA) in 2021, fluorine-containing backsheet now still remain the mainstream, accounting for about 66%, but the market share will decrease in the next few years, when fluorine-free backsheet, glass backsheet and other types further grasp their shares, so as to further solve the problem of shortage of raw material supply and better meet the market demand for lightweight modules in different scenarios.