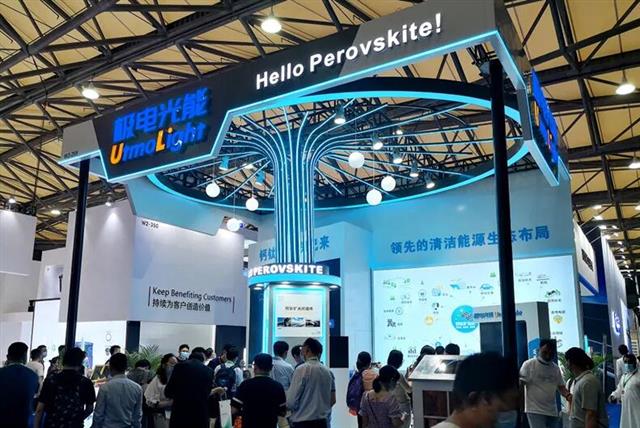 Wuxi UtmoLight Technology Co., Ltd yesterday signed a cooperation agreement with Daye People's Government in central China's Hubei Province, with a capacity of 2.8 GW and investment of RMB 12 billion yuan.
Relevant officials of the government and president of UtmoLight, together with other executives of the company, attended the signing ceremony and delivered speeches respectively.
UtmoLight is set to provide the project with greener, more efficient perovskite photovoltaic module products with lower costs. The project may provide 3 billion KWh of green power and reduce 2.18 million tons of carbon emission for the city per year after completion, contributing to local ecological environment improvement and green energy upgrading.
They will also jointly promote the centralized and distributed photovoltaic projects in the city, which would make full use of idle roof resources and improve the utilization rate of renewable solar energy resources, effectively avoiding high loss under the traditional high-voltage long-distance transmission.
The company has announced on April 8 that it has reached a new world record of 20.5% power conversion efficiency for its mini-module with a designated area of 63.98 cm2. The result was certified by Japan Electrical Safety & Environment Technology Laboratories (JET). Such an efficiency currently is the highest record generated by perovskite solar modules in the world, and is already comparable to the efficiency of mainstream crystalline silicon products.
At present, the company is accelerating the industrialization of perovskite technology, building a 150 MW perovskite module production line, the largest in the world, which is expected to start trial production in the third quarter of this year. Meanwhile, UtmoLight has been promoting its mass production project, which may start construction in the first quarter of next year. The company is also actively developing perovskite BIPV products and standard photovoltaic power generation module products, which will be introduced to the market this year.