In the first quarter of 2022, Chinese solar manufacturer Risen Energy's net profit attributable to shareholders of the listed company soared by 280.59% to RMB 213 million, according to the company's financial report released on Tuesday. Its operating revenue has risen to RMB 5.41 billion, a year-on-year increase of 40.46%.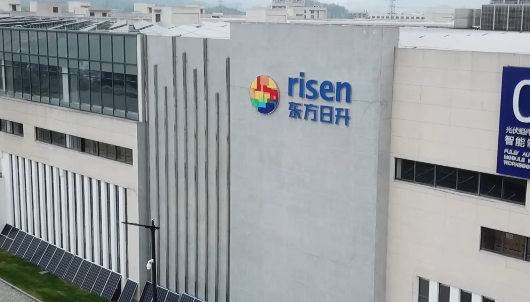 In spite of the instabilities in the international market, Risen Energy still had a great start of 2022 with its outstanding performance in the first quarter. This has given the company sufficient room to fulfill its production capacity expansion plans, and maintain a leading edge in technology and market.
The company attributes the substantial increase in performance to the higher sales volumes and higher prices of its module products. Its polysilicon business has also contributed a certain amount of profit.
It is worth noting that the company's profitability in Q1 2022 has improved significantly month-on-month, with gross profit margin increasing from 3.66% to 13.50%.
By the end of 2021, Risen Energy's annual production capacity of solar modules was 19.1 GW. It has rolled out plans to develop a total of 30 GW high-efficiency cell and module facilities in China and a 3 GW cell and module factory in Malaysia.