Tianjin Zhonghuan Semiconductor released its annual report yesterday of the financial year of 2021, reporting an operating revenue of RMB 41.1 billion, a year-on-year increase of 115.70%. It's net profit surged by 270.03% to RMB 4.03 billion, mostly due to higher profit margins of G12 wafer products.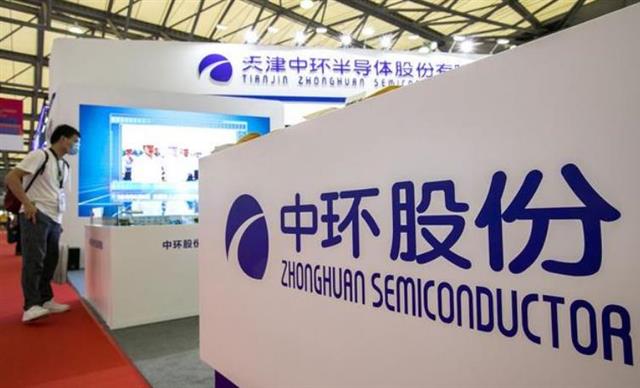 The main driver of the company's revenue growth is the sales of silicon wafer, which accounts for 77.35% of the total revenue. In 2021, wafer's rising prices, coupled with G12 wafer's cost-efficient manufacturing processes, have brought the profit margin to 22.73%, 3.44 percentage points higher than the previous year.
In August 2019, Zhonghuan launched the 210 mm G12 large-format wafer, which was a groundbreaking move in the solar industry.
Shen Haoping, the Vice-President and General Manager of Zhonghuan Semiconductor, said on the annual Solarbe Award Ceremony that G12 wafer is in essence a platform technology. Larger and thinner wafer means lower consumption of silicon, lower costs and more benefits for the industry.
"Making larger, thinner, more efficient and more cost-effective wafer is the only route of development for the industry," said Shen.
By the end of the reporting period, Zhonghuan Semiconductor has built 88 GW production capacity for monocrystalline silicon products, with G12 products taking up about 70% of the total capacity. The wafer factories under construction in Tianjin and Jiangsu will further expand the company's production capacity of G12 wafers by 55 GW this year.
Apart from wafers, Zhonghuan Semiconductor has also earned RMB 6.12 billion from module business, a YoY increase of 129.32%.
Except for improving the quality of its shingled 2.0 modules and PERC 3.0 cells, the company has quickly established a global presence and international supply chain system through Maxeon. In the reporting period, Maxeon has secured a gigawatt level order in North America and is speeding up its expansion in Mexico, Malaysia, and other countries.