Polysilicon supplier and solar cell maker Tongwei issued an announcement after the market closed on November 3, stating that Yongxiang, a wholly-owned subsidiary of Tongwei, signed the Sichuan Yongxiang Energy Technology Co., Ltd Capital Increase Agreement with JYT Corporation and JinkoSolar. The three parties will inject capital into the project company in cash to increase the registered capital to RMB 3 billion yuan, of which Yongxiang will invest RMB 1.52 billion, RMB 1.02 billion for JYT Corporation, and RMB 450 million for JinkoSolar.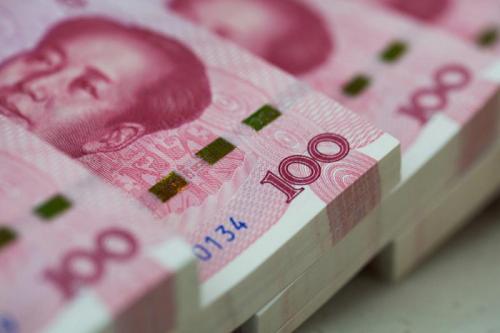 After the capital increase and share expansion are completed, Yongxiang will hold 51% of the project company, JYT Corporation will hold 34%, and JinkoSolar will hold 15%. This project is the first phase of the 200,000-ton polysilicon investment project announced by Tongwei on July 1 this year.
Thanks to the strong downstream market demand in the photovoltaic industry, the price of polysilicon has been rising since the beginning of this year, and the average price has reached RMB 271,800 yuan/ton. When polysilicon was extremely scarce, Tongwei's Leshan Phase II 51,000 tons was put into production as scheduled, Baoshan Phase I 50,000 tons was about to be put into production before the end of the year, and new 100,000 tons project will also be quickly launched.
In this tripartite cooperation, the project company is controlled by Yongxiang, and the management of the project company follows the business decision-making management system of Yongxiang. After the project company is put into production, JYT Corporation and JinkoSolar must purchase polysilicon materials from the project company on a monthly basis at twice the actual output of their respective equity, and the project company must also provide polycrystalline silicon materials corresponding to twice the actual output of its equity to JYT Corporation and JinkoSolar on a monthly basis.
On the premise of satisfying the foregoing agreement, the silicon material prices provided by the project company and Yongxiang to JYT Corporation and JinkoSolar are priced in accordance with market principles and market conditions during the same period.
It is reported that the Leshan 100,000-ton polysilicon project is scheduled to be put into production before the end of December 2022, and Tongwei's polysilicon production capacity will reach 330,000 tons by then. Tongwei mentioned that through equity cooperation in polysilicon production capacity, the company has established a good cooperative relationship with upstream and downstream companies in the industry, which is conducive to ensuring the stable sales of the company's high-purity crystalline silicon products, continuously increasing market share, and continuing to consolidate the company's leading advantage in high-purity silicon business.